Cultured vegetables offer us a terrific way to add probiotics to our diet, and in my case, my paleo diet and lifestyle. I'm always on the lookout for fun and delicious ways to keep my gut happy with probiotics so you can only imagine how excited I was to learn even more about cultured veggies.

Kraut is an excellent source of probiotics/cultured veggies and a great ingredient to incorporate into your diet. Its tangy taste goes well with savory dishes, and heck, you could even enjoy it on paleo toast. In fact, it would make for a delicious companion to my easy paleo sausage and peppers dish, or perhaps served alongside some paleo bangers and mash. Blissful.🙂
Farmhouse Culture has created an easy-to-use kraut product that is extremely versatile as you will see from the recipes below.  So without further ado, enjoy the below article from this wonderful company:
Looking for ways to add probiotics to your diet without taking those suspicious looking supplements? Try adding fermented foods (AKA cultured vegetables) like kraut to your diet! Farmhouse Culture garlic dill pickle kraut is a family favorite and goes with just about any savory dish. Add it to those recipes you've made time and time again. You'll be surprised at just how much this farm fresh kraut can brighten up your plate!
Salad
Want an instant probiotic boost? Toss a little kraut into your salad. The zingy tang of kraut brightens the flavors of all the vegetables and helps with digestion to boot!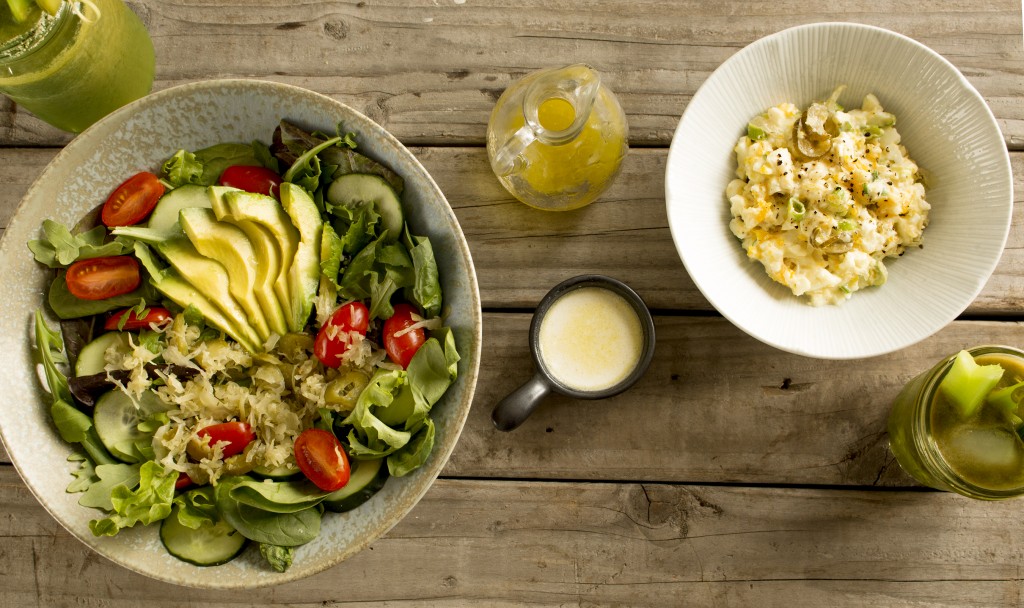 Salad Dressing
So kraut is acidic – like vinegar or lemon, ingredients used to make salad dressing, right? So why not use kraut to make salad dressing? That's what I was thinking when I whipped up my first batch and I am happy to report that the idea worked!
Squeeze a ¼ cup juice out of your pouch of kraut into a blender and add a ¼ cup kraut, 1 teaspoon prepared mustard (optional), 1 teaspoon honey and ¾ cup oil and blend until smooth. Not only have you just created a tasty dressing, you've also added the power of gut loving microbes to whatever you put it on.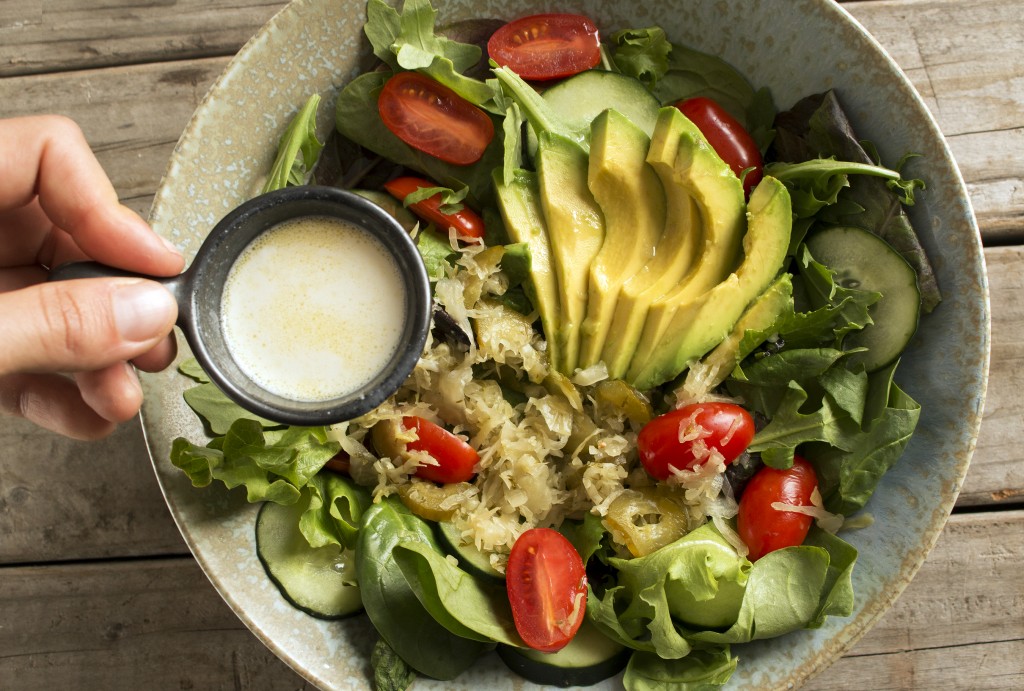 Smoothies
When you're in that salty, savory mood add a little kraut to your all veggie smoothie. Think tomatoes, kale, carrots, garlic, jalapeno, lemon and kraut all whirled together into a blissful flavor bomb. Add a little vodka and you've got a devilishly good Bloody Heidi. Cheers!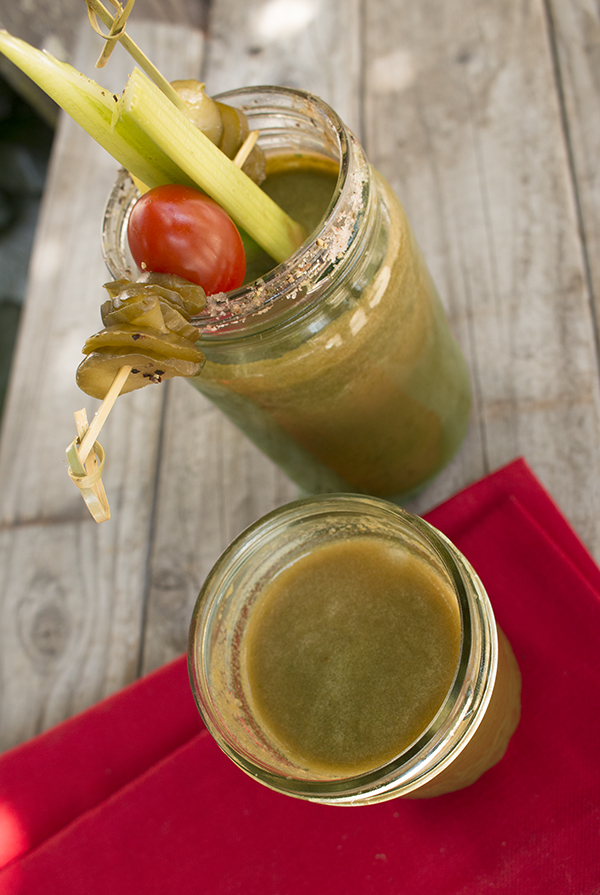 These delicious and creative kraut recipes were provided by Kathryn Lukas, owner of Farmhouse Culture. 
Have fun incorporating kraut into your diet and be sure to drop me a line and let me know what fun recipes you dream up!
If you have any questions or suggestions just email me at Tina (at) Paleomazing.com.