AWARDS:
2014 PaleOmazing.com – Mom's Choice Award – Gold
2012 Florida Publishers Association, Inc. – 1st Place
2012 GlutenFreeHelp.info – 2nd place (out of 6.7 million other websites)
2011 Moxy Woman Award
2011 Media of the Year
2011 Five Star Publications
2010 Mom's Choice Awards – Silver Recipient
2010 National Best Book Award
2010 Purple Dragonfly Awards – 1st Place
2010 National Indie Excellence Awards – Finalist
2009 International Book Award Winner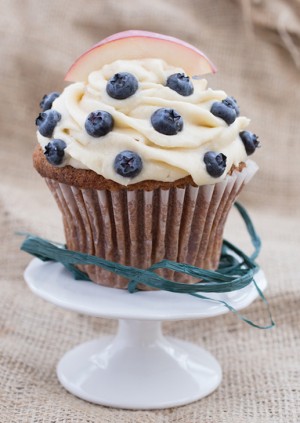 In a nutshell, I'm a recipe-developing junkie, and I live in the kitchen and the great outdoors. I love food and nature and have a blast blending the best of both worlds. I'm hooked on farmers' markets, traveling, eating healthy and hiking until my legs scream at me. I love to help others through my helpful information posts and my eBooks. I have fun and like to be around inspiring and active people and love to learn from others as much as I like to help others.
I'm a mom of three and one amazing grandson. I have a natural organic garden and an orchard of several organic fruit trees. As I said I combine the best of both worlds, so I will be found in the kitchen making a whirlwind and love every minute of it. I also conduct cooking classes and Raw classes and private consulting in paleo, gluten free, low carb, keto and others. Since I recipe develop for other authors and companies, I use these very skills and knowledge to assist others.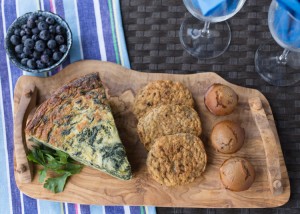 I transformed into a gluten-free cook and baker as I HAD to be for physical reasons. Before this I went several years misdiagnosed to finally discover I have celiac, an auto-immune disease. I followed the gluten-free diet for many years then worked diligently in this field to help others. Many physical issues still did not fully resolve after 7 years, and eventually two of my three kids were positively diagnosed with celiac as well. Not seeing my 2 kids thrive physically and not feeling totally better on the gluten-free diet was an eye-opener. I did more research and Voila! Then I switched to grain free. Some call it the paleo diet, which is grain-free so essentially started over in the kitchen. I had to stock up on healthy nut flours. I've become a dedicated and constantly learning and developing paleo cook and baker and new organic gardener!
Due to business requests and interests I have learned and delved into low carb, keto, primal and even carnivore and Raw recipe developing. They all serve their purpose and we are all individual and constantly changing. My initial gluten-free diet led me to a number of years of researching and working in this arenas while I was busy writing for top sites and magazines, working with MDs, most of the gluten-free companies, many radio shows and interviews, hosting others' shows . . . all in the hope that I could help others not have to go through what I had gone through, which was years of misdiagnosing and no correct answers.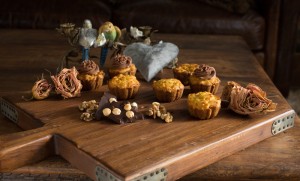 I do believe in a more paleo-ish diet and the active lifestyle, with fresh outdoors, morning sunlight, and limited electronic exposure especially at night, alternating cold-hot therapy, red light therapy, saunas and more! I'm now an advocate for a more grain free diet yet I remain very much 100% gluten-free, just limited to no grains. I continue my advocacy for the awareness of celiac disease and the detrimental effects of gluten (and grains) within most of our bodies. I will not ever force my views on anyone and as such my views are constantly evolving.
I truly love what I do and the incredible people I meet through my choice of foods, lifestyle and careers path. I love my life, my family, my close friends and I really enjoy helping others.
PLEASE CHECK OUT MY OTHER WEBSITES:
www.TinaTurbin.com
www.DannytheDragon.com
www.GlutenFreeHelp.info
I hope this page has been helpful. If you have any questions or suggestions just email me at Tina (at) Paleomazing.com.
Tina Turbin