I had a really wonderful time learning all the ins and outs of grass-fed and grass-finished meats. I spent some time doing interviews and really getting to the bottom of things and what all the different terms meant. How important for us all to know and thank you to 5280 Meat for such invaluable information.
We really can't make the correct choices for ourselves and for our families' diets if we aren't educated on what the best choices are. I wanted to dig into all of this to make others' lives a little simpler. All the information I came across and the interviews were compiled and shared worldwide with an exciting press release.
Please take a look at the press release below and I am sure it will shed light on some information you have been looking for.
Be sure to also visit my eBooks page for helpful information about health, the paleo diet, improving your quality of life and even a book all about paleo desserts.  Enjoy!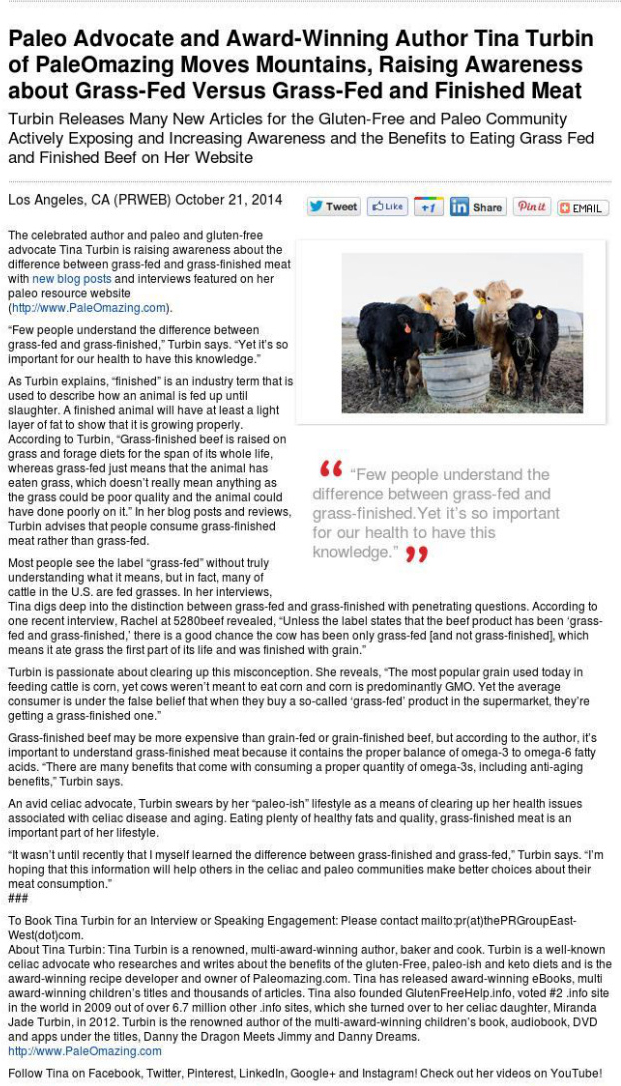 If you have any questions or suggestions just email me at Tina (at) Paleomazing.com.