Well, I finally made it there after waiting months for the darn place to open. Initially I heard all sorts of complaining about Dave Asprey's new Bulletproof coffee shop in Santa Monica charging an arm and a leg for his coffee, which many of us make at home. I had to see what they were doing there, what it looked like, what the service was like (as I am in this business already) and of course what was being sold. I listen to his and many other truly educational podcasts all the time. He had been mentioning he was going to be offering some delicious, healthy meal options. I had to check these out as well.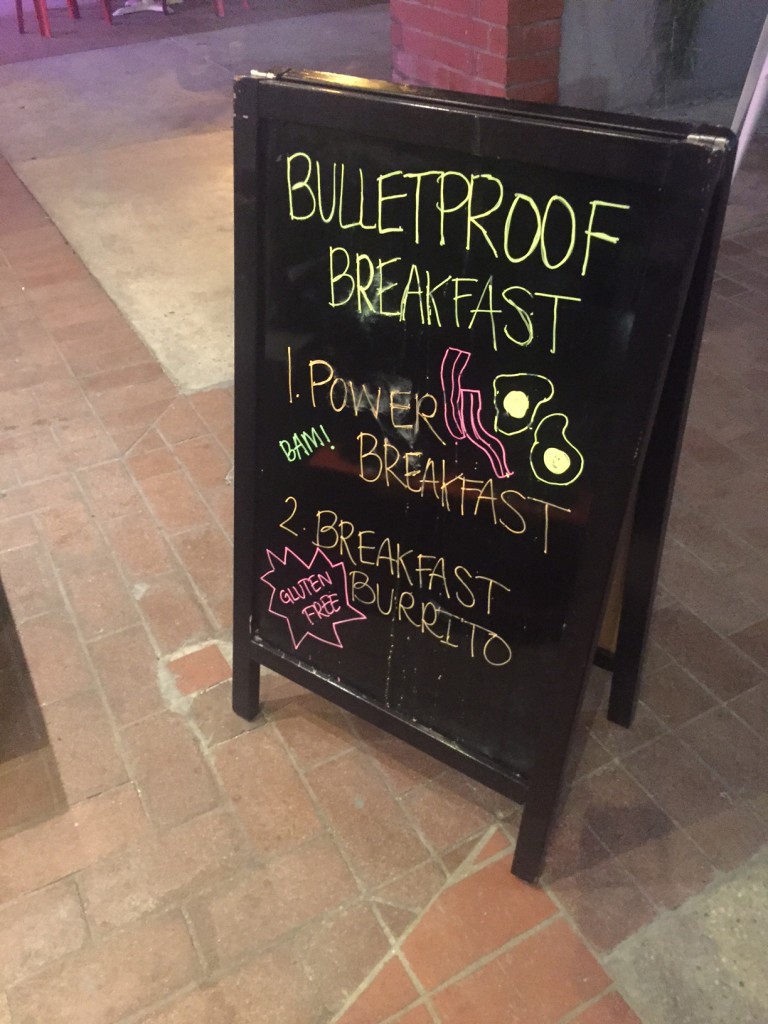 I was headed north to The Lobster from Manhattan Beach with my husband and we decided to take a detour to stop by. I am SO happy I did! Let me tell you in all sincerity, the coffees are not at all out of the ordinary when it comes to prices. I am shocked at what people pay at "StarYucks", for example, for horrible coffee drinks, many of which are loaded with another 50 grams of carbs.
Dave sells some of the items he offers on his website; his oils and some of the supplements for example. The coffees are not limited and he offers many options and add-ons. He also sells soups and some dishes. We did not have anything to eat as we had other plans as stated above, but the soup sounded lovely. The customer service was great! The gal at the register was really helpful and everyone there was quite friendly.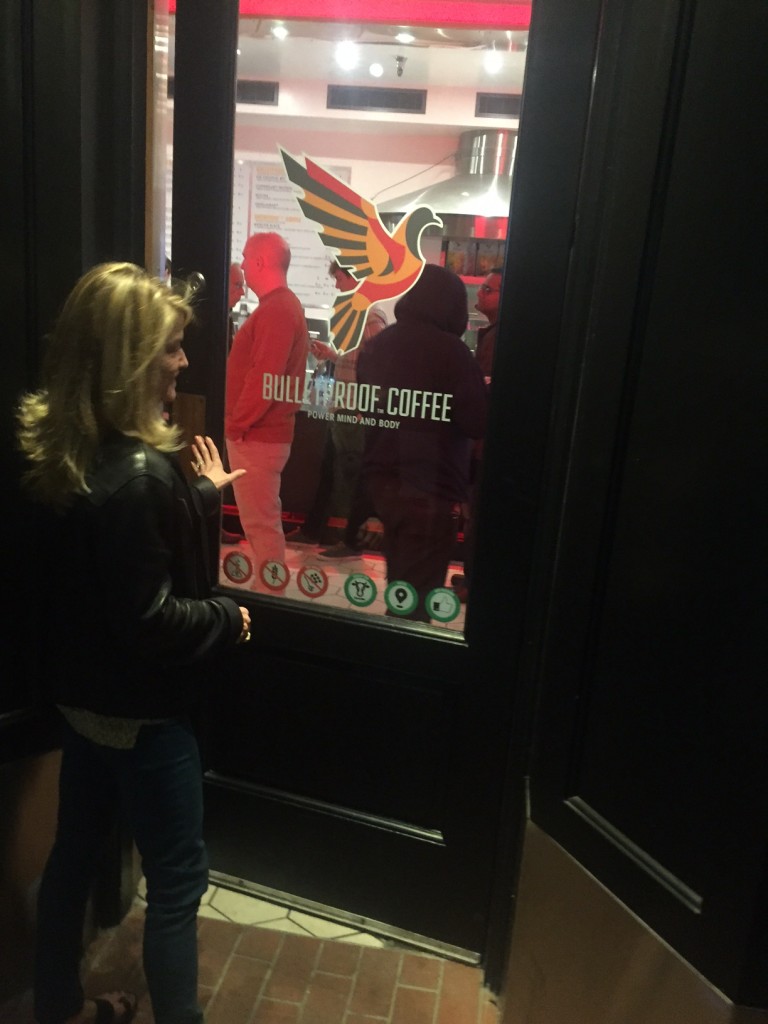 We did notice a few younger people (in their 20's) sitting on the ledge or floor in the café which was a bit odd. Just reading books or snacking and not sitting at tables. The tables outside were not full and there was room inside. It may be the hip thing to do, or maybe it adds an interesting element to hang out in a relaxed atmosphere? It was not offensive; just noticeable. There were 5 quite elderly men just sitting and chatting. Looked like their chosen hang-out. Maybe they need a few more tables to figure that aspect out. That is about all I can suggest, in the name of suggestion.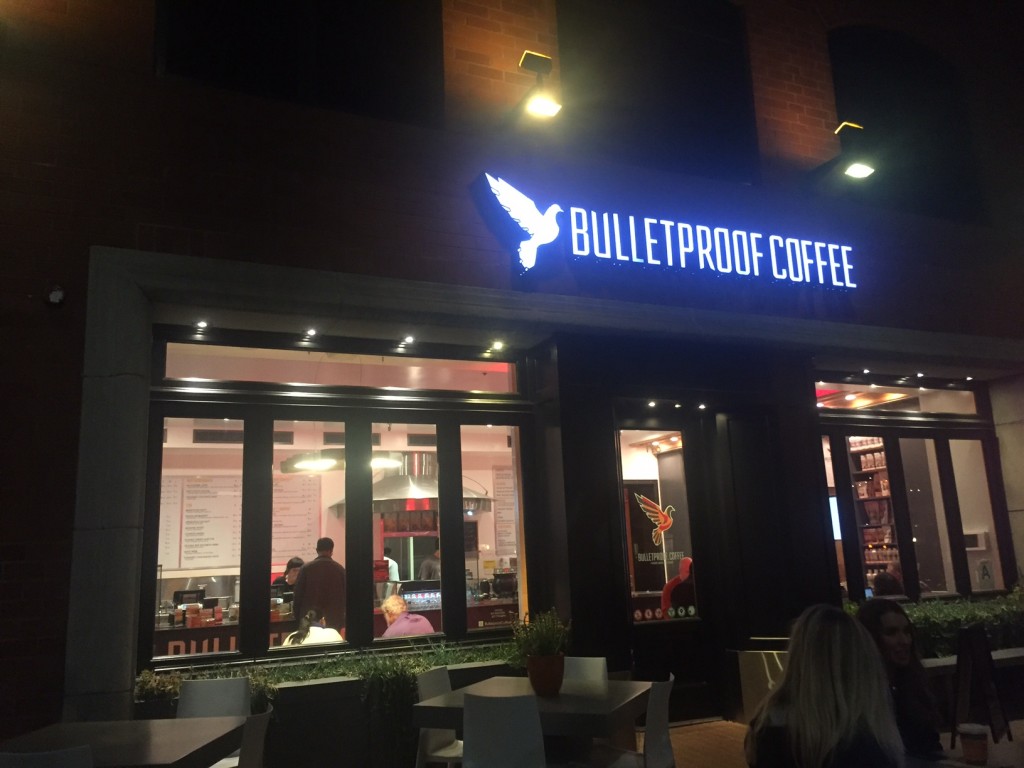 The experience was great and we are happy this café is in Los Angeles and that Dave chose to open here. I hope we see more! I love to help spread the word about Bulletproof Coffee, which I adore, and about all that Dave is doing.
Yes, if I am at home, I make my own and yes, if I am in Santa Monica, I would head there for a Bulletproof!
Check out his Podcasts. Listen to the ones that are of interest. I do! I have changed many aspects of my lifestyle and/or diet due to him and many others.
If you have any questions or suggestions just email me at Tina (at) Paleomazing.com.