I know I said I wouldn't boast… But, as if my son, Cassidy Turbin, being nominated for two Grammys wasn't exciting enough, he was just nominated for a prestigious TEC award as well.
TEC awards (Technical Excellence and Creativity) are based solely off of the technical aspect of recording, live performances, films, television, video games and other media. A panel of industry professionals who are the best of the best determines the awardees.
This nomination came as a huge surprise to Cassidy as he was already in shock over hearing he had been nominated for 2 Grammys.
It is one of the best joys in my life to be a mother and soon to be grandmother. Watching your children grow up into wonderful adults who contribute to the world in their own ways is what being a mom is all about. I am so proud!
Lets all cross our fingers, toes and eyes for Cassidy. You can check out the whole story here or by reading below.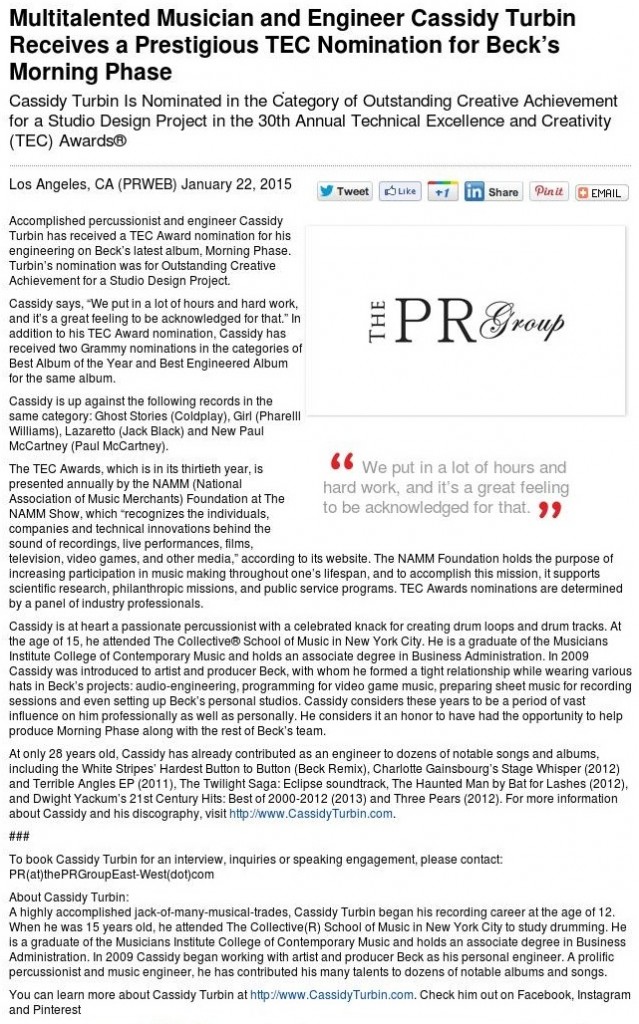 If you have any questions or suggestions just email me at Tina (at) Paleomazing.com.