I like the flavor of cornbread especially with my stews, soups and heartier meals. I created a paleo cornbread recipe that is absolutely out of this world. Especially when paired with my honey butter recipe (included below). Many people think corn is a vegetable, and a healthy one at that, but it is actually a grain. The word "corn" comes from Latin and literally means "grain!" Not only is corn a grain, therefore should be avoided if you are following a paleo diet, but another good reason to stay away is this: 85% of the corn planted in the United States in 2009 was genetically modified, and things have gotten worse since then. You can learn more and understand the non-GMO seal that informs and protects us.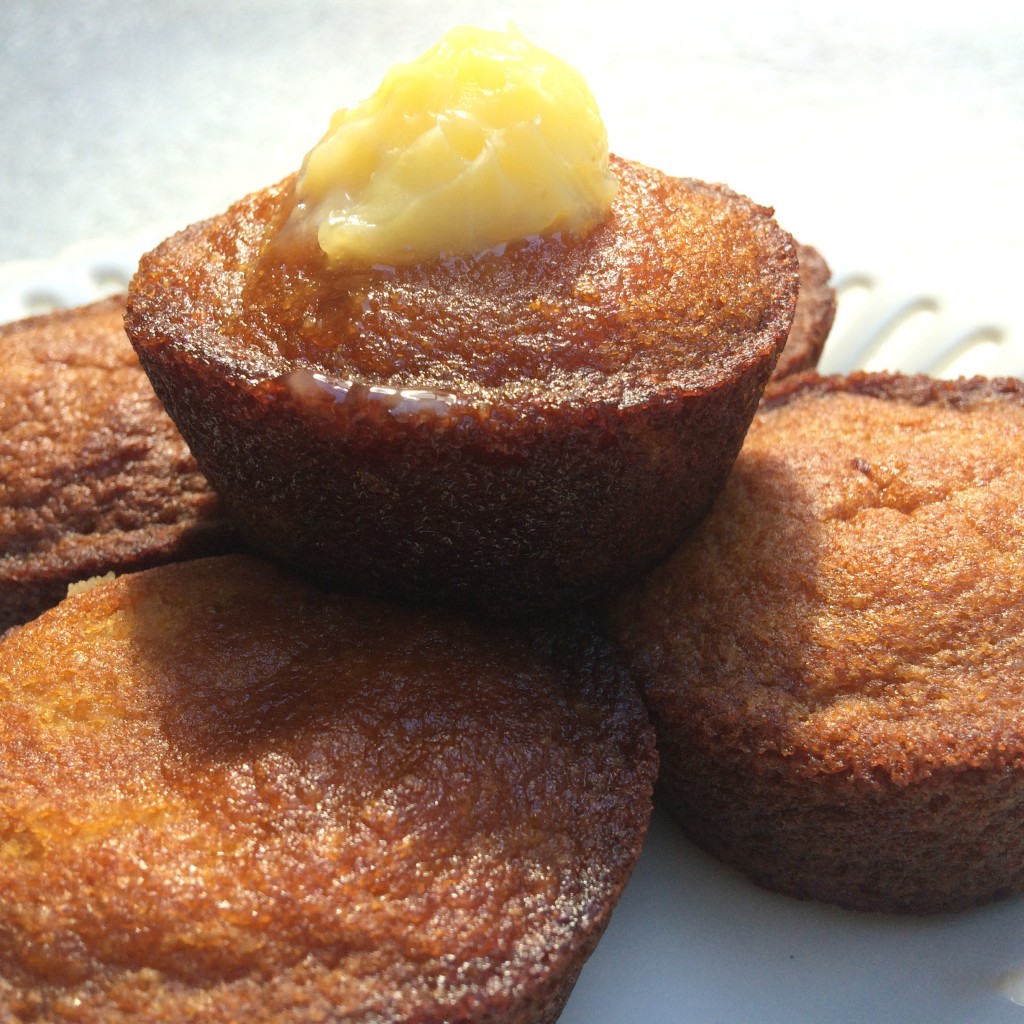 I definitely don't want to be feeding "frankenfoods" to my family and friends, but certain meals just cry out for a side of cornbread! I mean, who can eat a hearty winter stew without thinking about a warm slice of corn bread or even a corn muffin, of course slathered in warm honey butter?! Not me! That's why I was so happy when I developed this simple recipe that tastes just like the real thing but is so much better for you!
Stew is not the only dish cornbread goes well with. Don't be afraid to get creative with this one. Make a flavorful soup of your choice and always make extras. Most soups and stews freeze beautifully and help you adhere to your diet when in a pinch, or to make a last minute dinner for the family.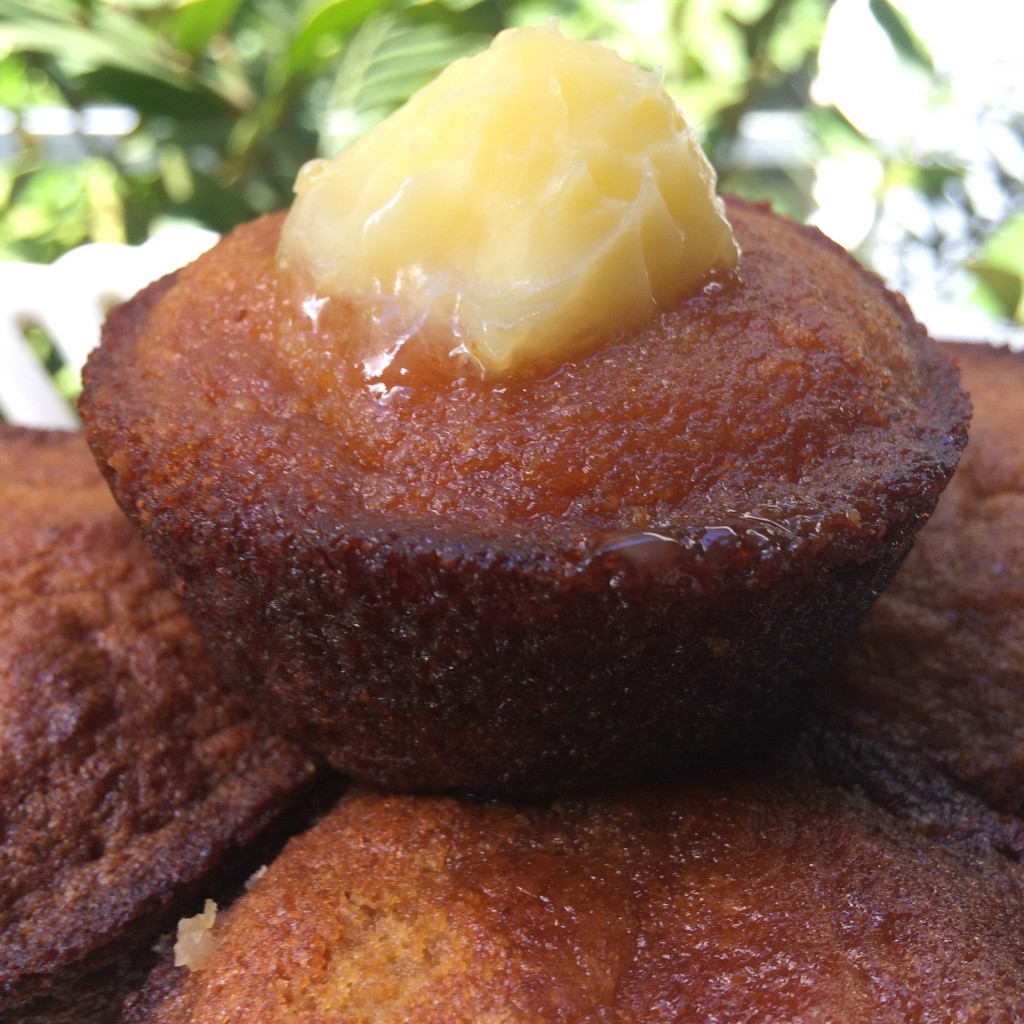 Enjoy and be sure to also visit my latest PaleOmazing giveaway and see about winning a wonderful gift!
Print
---
Description
---
CORN BREAD

1 ½ cups

blanched almond flour

1/8 cup

tapioca

1 teaspoon

baking soda

½ teaspoon

salt

¼ cup

melted butter or ghee (not hot)

¼ cup

honey (organic tupelo, orange or clover)

6

drops vanilla cream stevia

2

eggs
Coconut oil for greasing
OPTIONAL: HONEY BUTTER

¼ cup

honey, room temperature

½ cup

ghee or unsalted butter, room temperature
---
Instructions
CORNBREAD
Preheat oven to 325F.
Grease square or round muffin tins. Square makes it look like a cornbread loaf. J
Sift the flour, tapioca, baking soda, and salt.
Mix the butter, honey, stevia and eggs in a separate bowl.
Add the wet into the dry ingredients.
Mix well.
Fill each tin ½ full.
Place in the middle of the middle oven rack.
Bake 11-13 minutes until more than golden; it will slightly brown.
Let cool.
Serve with honey butter.
HONEY BUTTER
Blend the ghee/butter and honey and whip rapidly with a fork or a very small wire whisk.
Enjoy!
---
If you have any questions or suggestions just email me at Tina (at) Paleomazing.com.