I am so excited to discover paleo in Singapore as my first stop on a 45 day Asian trip for work and play. We arrived at 3 a.m. Singapore time, our final destination – WHAT DAY IS THIS?
First we flew into the Narita airport in Tokyo, Japan (far north from Singapore, our destination) – quite COLD there. AIRPORT: Everything is quite clean, even sterile in Japan, even Toto pottys are abundant in the airports – heated butts and choice of spray. 🙂 They like electronics. Food is clean and lots of broths. Wiping hands with a hot towel (or wipes) before every meal is expected and offered.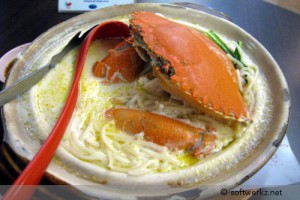 We then flew SOUTH to Singapore (it is its own country). Both flights no bumps – woo-hoo (my worst nightmare) . The benefits of "suites"- ideal. Food was out of this world but traveling 20 hours is exhausting and jetlag is just plain weird. I ate just one "small meal" out of the 7 offered on the flights. One meal was 4-5 courses on this plane and the service was better than most 5 star restaurants in USA. So, yes, SINGAPORE AIR rocks!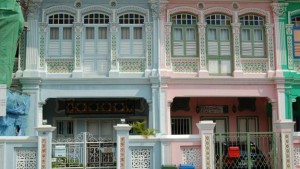 Now that we are in Singapore, we are staying for 4 days. This is VERY much what it looks like: Singapore images.
It is very modern, electronic abundant, clean and has one of the lowest crime rates in the world and is one of the most healthiest places in the world……. I REALLY SUGGEST READING this if you want a brief update on Singapore: BBC News.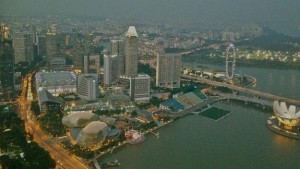 The men are handsome and not all small like I anticipated. The women so far seem to wear less makeup than expected, mostly slim and beyond gorgeous and sweet. It really is evident that this is a drug-free society; this comes across culture-wise and in their disposition, general very pleasant, calm and really in communication.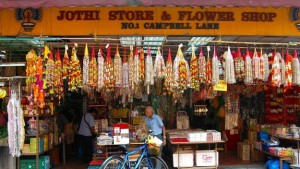 It is TRULY Hawaii-Florida humid here. If you know Alan and I, we love this!
The next 4 days will be Singapore adventures, education and cultural diversities and of course all about food. We already made friends with "our guy" to show us around if we need him; a local who told me I must try the Singapore CRAB BE HOON dish (sans noodles) and their signature cocktail Singapore Sling, which I will have this evening and then he will tell me the special ingredients.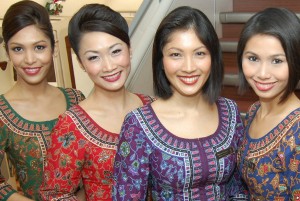 If you have any questions or suggestions just email me at Tina (at) Paleomazing.com.