Happy St. Patrick's Day everyone! I know it is an Irish holiday today and since I adore lamb SO MUCH I am sharing my special meal I love to make. I could eat it weekly and usually I do. I'm often asked for a stovetop or crockpot option for some of my recipes so below you will find both options for my delicious Paleo Leg of Lamb, for Saint Patrick's Day. It is a quick and easy recipe full of flavor. The prep is maybe a good 10 minutes at most, as long as you have your crockpot or pan and lid out of the cupboard. It's a very rewarding recipe to make. Just be sure to wear green while you cook.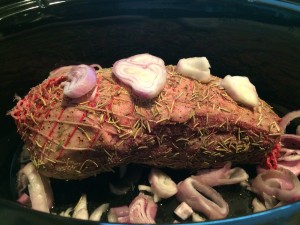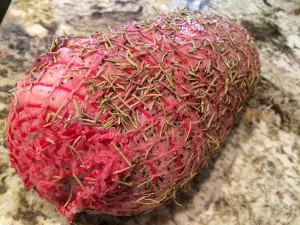 Once you make this recipe you will be a chef! It is good enough to serve in a restaurant-hands down! Even an Irish restaurant. I love using the adorable little or medium sized pearl onions. Onions are amazing and each have a new and different flavor. I love to impart knowledge and a Beginners Guide to Onions is a wonderful basic explanation with pictures of onions you might enjoy.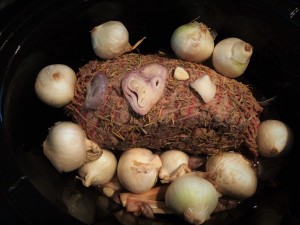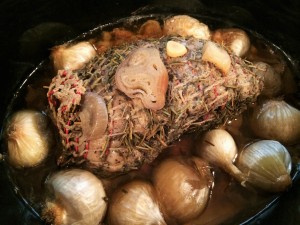 Why am I hooked on New Zealand as opposed to American or even Australian lamb? The flavor to me is tops. When I am served anything but New Zealand, I have a keen sense of it being the "other". I just like the flavor, the sweetness, the wildness and the slight gamey-ness of it. It is what lamb is to me and I was brought up on it so I am not all that fond of the others, unfortunately. New Zealand has long produced lamb for its wool industry. This breed is of small stature and many believe is of the least quality compared to American and Australian lamb. Consequently it is also the least expensive lamb. Many customers use this product because of its attractive cost and consistent sizing. Which lamb is best Australian, American or New Zealand? To date I have not promoted any other lamb but I am open to it if you want me to try another brand.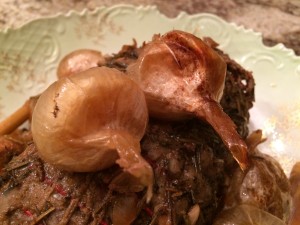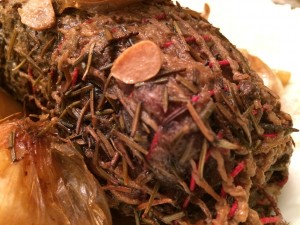 This is a wonderfully hearty dish if served alone, or a lighter fare if served with a green salad and my balsamic dressing with spices or Paleo Salad Dressing with Dijon Balsamic. Let your table be full of Irish culture with these special foods and a whole lot of green.
Please enjoy and as always I adore and welcome your emails and feedback to me. Happy St. Patrick 's Day everyone!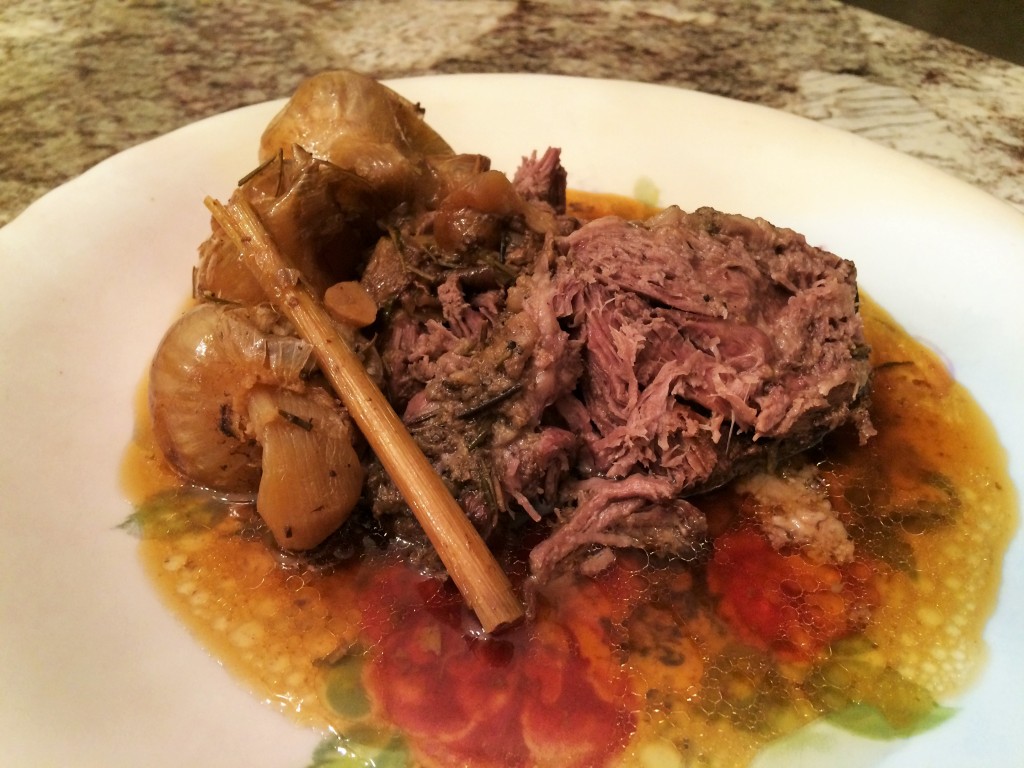 Print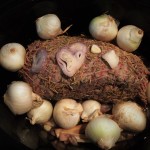 Paleo Leg of Lamb, for Saint Patrick's Day
---
---
2 ½

–

3

lbs. leg of lamb (I used boneless this time)

3 tablespoons

dried rosemary

1 tablespoon

cracked pepper

1 teaspoon

sea salt

4

medium shallots, peeled and sliced thin

1

package (medium size) pearl onions (approx.

¾

–

1

lb.)

1

–

2

tablespoons olive oil

½

–

¾

cups Sweet Marsala wine
OPTIONAL: 2 lemongrass sticks
Salt and pepper to taste
---
Instructions
Season the lamb on all sides with rosemary, pepper and salt.
Place shallots in crockpot or in a skillet on the stovetop.
Place lamb on top.
Add onions all around (I don't peel them!).
Drizzle your olive oil across the top of the lamb.
Add marsala to the sides of the lamb (not on top).
Place lemongrass sticks on the sides.
Cover tightly.
If you're using a crockpot, cook for 8 hours on medium/low heat.
Do not peek.
Serve and be sure to add juices on top or serve in a bowl or a plate allowing the juices to absorb. Will be falling apart very nicely.
Enjoy!
OPTIONAL: STOVETOP DIRECTIONS:
If you're cooking the lamb on a stovetop, add a ¼ cup of water to your skillet and bring to a boil.
Reduce heat so the mixture is simmering, and cook well and covered for 5-6 hours.
Check on the lamb every hour, but only quickly. Put lid back on top and tightly.
Serve and be sure to add juices on top or serve in a bowl or a plate allowing the juices to absorb. Will be falling apart very nicely.
Enjoy!
---
If you have any questions or suggestions just email me at Tina (at) Paleomazing.com.