What an amazing week! First was the honor to sit at a table with a Videri Chocolate Factory presentation in all its glory with some of my dearest friends and family members. Five beautiful dark chocolate boxes sat on the table, art in themselves. We gazed at them not wanting to tamper with their exquisite display by opening them.
Well, life must go on and someone has got to do it! I took the honor and opened the two darkest chocolates first, the 75% and 90%. Wow! Bang, boom and now my taste buds were in heaven. I am very fond of dark chocolate yet I am extremely particular. Many companies go so far in creating a very dry, dense and somewhat tasteless dark chocolate just to satisfy the title of "Dark Chocolate". These were just the opposite and my friends and family agreed. This was the perfect balance of sweet, intensely dark, just the right bitter and definitely smooth. The 90% was great for me for those days that I want that kick and predicted flavor of intense and the antioxidant punch.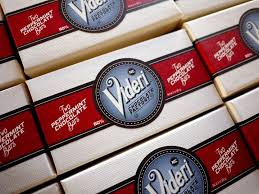 Next was the 70%, which just so happens to now be the reigning favorite of the top three darks from the group. The 70% received consistent replies that is was perfectly smooth, with the ideal flavor and texture once it hits the palate for a true dark chocolate. I now adored the top three, 70%, 75% and the 90%. Oh dear, there are two more!
60% Sea Salt Chocolate and 60% Pink Peppercorn Chocolate were next in line. The feedback on the sea salt was that it surprisingly tasted a bit more like a milk chocolate, was slightly smoother and several loved the perfect balance of the salt in these bars which Videri Chocolate Factory came up with. The pink peppercorn was not a favorite and all seemed to agree that it was a bit too strong, with the chocolate being smothered by overbearing peppercorns.
Videri Chocolate Factory has all the right moves, incredible chocolates, fresh made and the website is eye appeal and interesting in itself. All their chocolates were high quality, smooth, incredibly rich in flavor, very clean and pure tasting. They have no gluten in their facility so for any celiacs this will be of zero concern, which is good to share. For those on the paleo diet, these chocolates are such a great "treat" to enjoy when you're having a chocolate craving.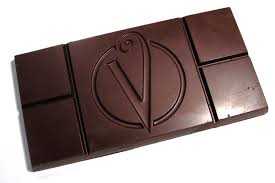 I am personally blown away with their product and their family-feel customer service. I hope to see much more of this very fine company all around and readily available.
As always, I love to give away delicious and unique paleo products, so be sure to check out my latest giveaway!
If you have any questions or suggestions just email me at Tina (at) Paleomazing.com.