This Gluten-Free, Paleo and a Keto-friendly granola stands out as a truly healthy paleo granola from Within/Without. These bags of deliciousness are soft-baked, void of any oats, totally grain-free, dairy free and seed free. Now, let us dive in and discuss the many flavorful options and our honest feedback on this fabulous granola.
These paleo granolas are best described as being lightly chewy and are made without any unhealthy additives. There are none of those renowned unhealthy vegetable oils that wreak havoc in our digestive systems and lead to all sorts of other issues. You will also be delighted to hear that there are no refined sugars or artificial sweeteners, as many of the ingredients are organic, not to mention two flavorful fruit options!
We all tasted four out of the six flavors, and most of us enjoyed the Chewy Granola Maple Pecan and the Chewy Granola Original the best. Both gave a truly satisfying feeling to our taste buds, and they were popping with natural delicious flavors. We knew within the first bite of each, that these would be our favorites and were enjoyable with or without the choice of milk. The other two, the Chewy Granola Cherry and Chewy Granola Blueberry were good, but we did not get that immediate saliva surge that was evoked by the other two. Overall, we agreed these two fruit flavored granolas needed a stronger flavor of the fruit to do its labeling justice. They were by no means bad, they just lacked what we had expected from the name. There are two other flavors, but we unfortunately did not try them yet. The dark chocolate peanut butter and pumpkin. Yum! The pumpkin is not in the images I have here but it certainly exists.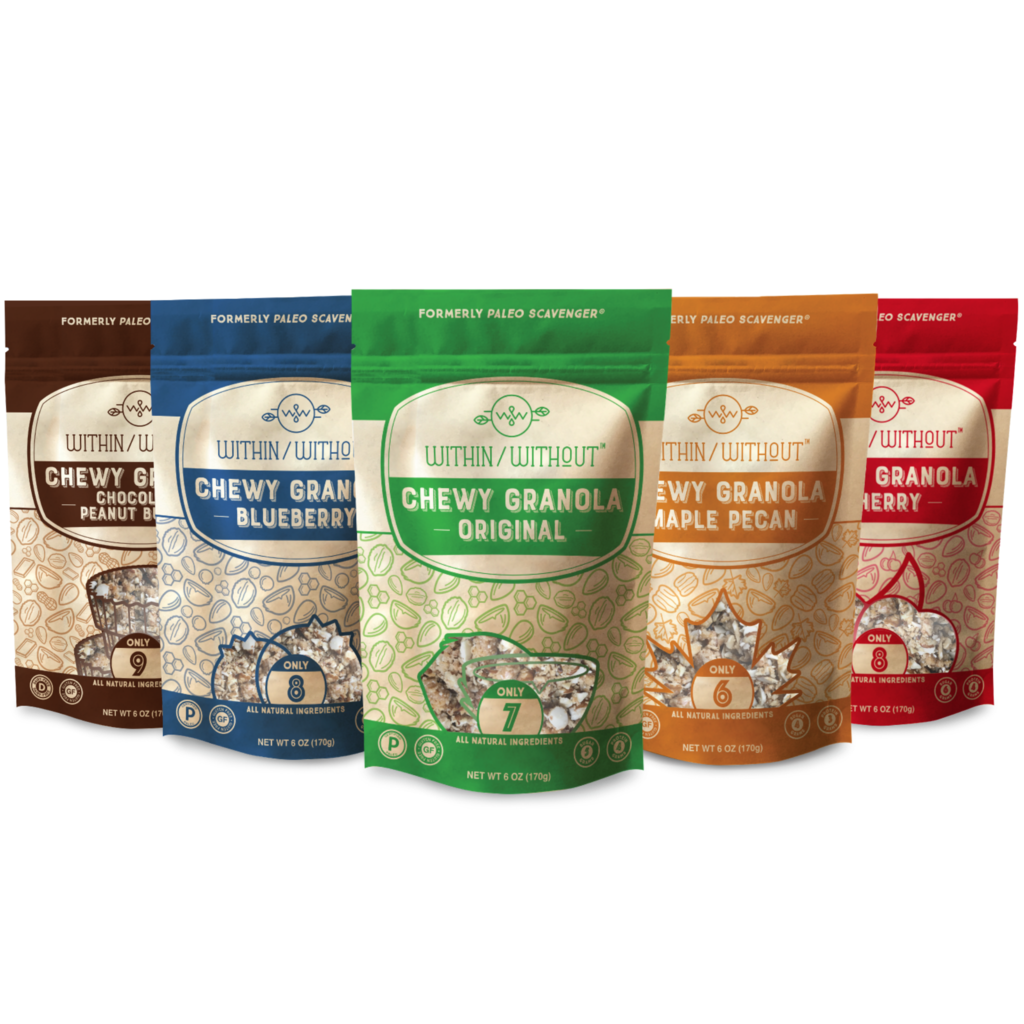 Many people tend to think of granola as a cereal that must be eaten in a bowl with your milk of choice. However, these are honestly delicious and easy enough to toss in a bag to take on a hike, to work or add to a child's lunch box. I sometimes leave some out on the kitchen counter just to snack on.
The founder of WithinWithout, Brittany Chibe, had a vision in mind and established a few principles that guided their business operation. I welcome you to read them here.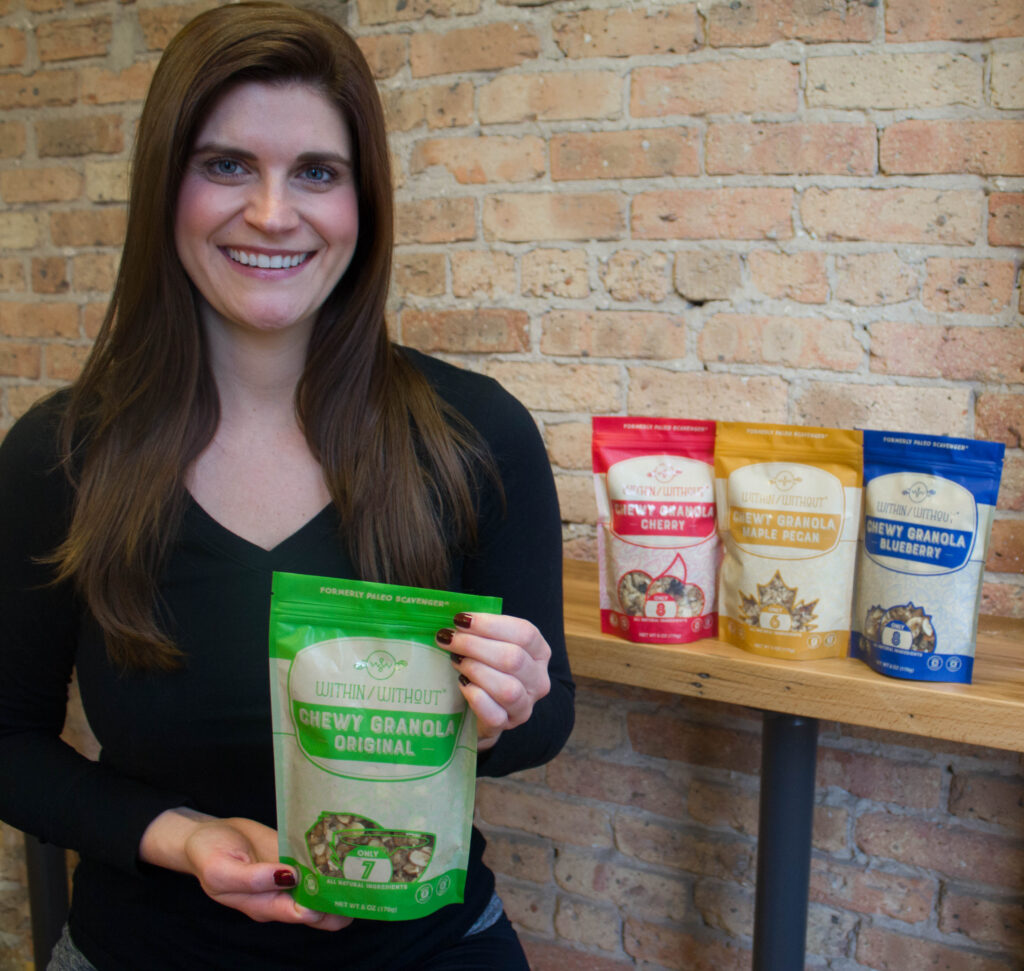 Also, Brittany shares this: Our granolas are crafted with your health in mind and contain good-for-you ingredients that nourish your body from within, so you can perform at your best without limitations. What is with the name? Our snacks are crafted without processed ingredients and the junk that clouds the voice within, so your body can always feel and work at its best.
So, enjoy viewing the flavorful options and packaging options over at WithinWithout.
If you have any questions or suggestions just email me at Tina (at) Paleomazing.com.