Just in time for the upcoming cold weather. Try my Creamy Pulled Pork Soup recipe and warm yourself happy this Fall.
Pork soup?!
Adios, chicken! Pork is the perfect white meat for this awesome soup. It is tasty and healthy. Popular lean cuts of pork include top loin, bone-in loin, and even many cuts of rib. When cut into cubes, pork is not just super tender, but it also brings out a warm, smoky flavor. The taste and texture rivals that of chicken, which comes out more bland and less adventurous to the bite. The calorie and fat contents are trivially different between the two meats, making them both excellent and healthy choices.
Pork can be more fun to play with in the kitchen too. For example, ground pork can be made into tiny spheres that make excellent savory add-ons that taste like mini sausage meatballs. "Chopped chops", or pork chops cut into pieces, may be slightly fattier in consistency, but the meat falls off the bone when cooked in soups. This creates an intense, hearty taste.
For this recipe, you will use 2 ½ cups of pulled pork. You can buy it already pre-cooked, or you can request that a specific cut is shredded for you at your local grocery store.
Now, why cauliflower?
If you are not familiar with this amazing vegetable, prepare yourself to be amazed.
Cauliflower is one of the most versatile and healthy vegetables out there. It is versatile because it can be made into anything, from mashed "no-tatoes", to creams, rice, bread, pizza dough, cupcakes and tons of other choices. Not convinced? Do a search online on "cauliflower swap options" and get your Pinterest ready because you will get many ideas!
More impressive is the health value of the cauliflower. Extremely low in calories, fat and sodium, cauliflower is full of vitamins, C, K, and B6. It is also rife with dietary fiber, omega-3 fatty acids, biotin, and phosphorus. Undoubtedly, cauliflower is in the super food category.
This soup calls for a pound and a half of cauliflower. Instead of using starch and carb-filled potatoes for consistency, cauliflower does the exact same job at a much lower caloric bill.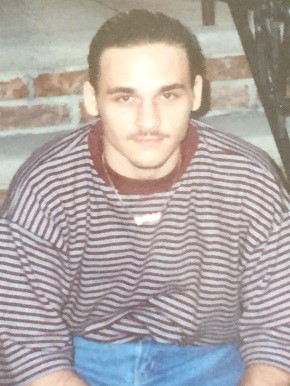 Gray Hayes is an entrepreneur and paleo practitioner living in Atlanta, GA. He's an avid traveler and reader. When not eating real food, traveling or reading, Gray is spending time with his non-paleo wife and daughter, which creates its own hilarity and challenges. For more paleo meal and dessert ideas, you can visit Gray's blog. You can also reach out to Gray on Twitter, Facebook, Pinterest or Google+.
This soup is truly an ideal winter dish. Be sure to enjoy it alongside this healthy Soothing Stomach drink – a powerful combination of lemon, ginger and cayenne. And stop in too to find out about my latest PaleOmazing Giveaway!
Print
---
Description
Just in time for the upcoming cold weather. Try my Creamy Pulled Pork Soup recipe and warm yourself happy this Fall.
---
2 teaspoons

coconut oil

1

medium onion (optional)

8

cloves of garlic, peeled and smashed

1½

lbs cauliflower (rinsed/washed)
Sea salt & pepper to taste (I used 1 tsp of sea salt and 1 tsp of ground black pepper)

7 cups

organic chicken broth

2 teaspoons

oregano (dried)

2½ cups

pulled pork
---
Instructions
Heat a saucepan over low-medium heat.
Dice the onion, then peel and smash the garlic cloves and set aside.
Add the oil to your heated saucepan.
As the oil warms, add the diced onion and smashed garlic to the pan and stir. Be sure that the onions and garlic are fully coated with oil. Turn the heat down and allow the onion and garlic to soften. Continue to stir occasionally, but avoid any burning.
While the onions and garlic are heating, chop or roughly break the cauliflower into florets.
Once the cauliflower is broken into pieces, add it to the onions and garlic in the saucepan.
Add the chicken broth, as well as the salt and pepper. Then increase the heat to medium-high to bring the broth to a simmer.
Continue to cook the mixture until the cauliflower is tender/softened, approximately 20 minutes.
Once the cauliflower is soft, turn off the burner and set the pan aside.
Place the contents of the saucepan and oregano into a blender or food processor. I use a Ninja but any blender, including an immersion blender, will work. Blend the mixture into a creamy, smooth texture.
When your blending is complete, transfer the mixture back into the saucepan.
Put the saucepan on medium heat and add the pulled pork. Simmer the soup until the pork is completely heated. NOTE: If your soup is too thick, you can add more broth until you achieve the desired thickness.
When the pork is thoroughly heated; remove the saucepan from the heat and divide into bowls. Garnish with a little extra pork or cauliflower.
Enjoy!
---
If you have any questions or suggestions just email me at Tina (at) Paleomazing.com.