This is a terrific time of year with Easter and Passover on everyone's minds. I had such a wonderful time creating another new recipe which aligns with my purposes of healthy and nutrient-dense  foods using none other than Honeyville's amazing Blanched Almond Flour. This gluten-free, paleo lemon zest cookies recipe is adult- and kid-friendly – and fun and quite easy to make!
I am realistic and feel there is a time and place for everything and there will be those times when it is the perfect occasion to eat something off one's preferred diet, yet with this below cookie recipe you do not have to compromise! Your blood sugar won't increase – you can absolutely eat and feel good afterwards! This is what my recipes are best known for. If you are a lemon fanatic like me you can pair this with one of my Lemonade recipes or maybe try my Paleo Non-Alcoholic Raspberry Mojitos!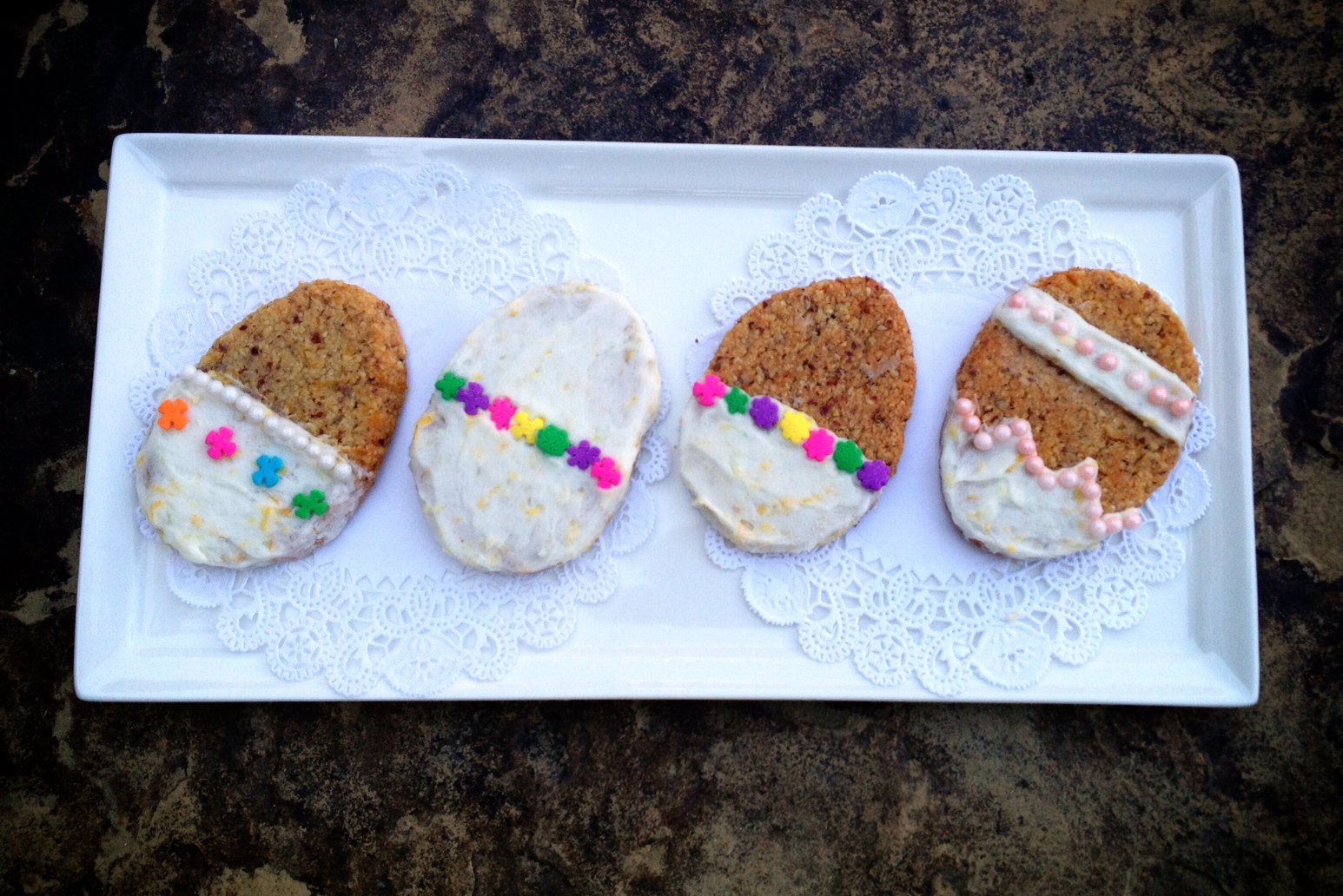 My Lemon Zest Cookies are terrific alone or with my Lemon Frosting. I do have to share a little secret. These cookies can be kept in the oven about 4 minutes longer on each side, let them cool and do not frost and you will have some incredible sweet, hearty, nutty and healthy crackers!  They are delicious and can be used with jams if you are more European in nature. I have a lot of European readers whom I adore so I had to share that little point.
I must say that Honeyville's Blanched Almond Flour has saved the day in many of my recipes. I have been creating recipes for quite a few years and I've tested more than a number of almond flours. When I am going for a particular texture, a taste, or a rise, a result that I have in mind, Honeyville's Almond Flour helps me achieve that result. It is just SO cool!
Cross-contamination is a serious topic for many people as is peanuts for anaphylaxis. Honeyville as a company respects these needs and has taken the steps to ensure the public can rest assured that when we purchase or consume their Blanched Almond Flour, we are getting "clean" almond flour. I have utmost respect for this company. This is yet another reason I continue to buy this product and love it!
Happy Easter or Passover and as always if you have any questions please email me.
Print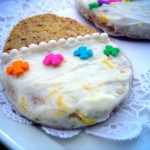 Gluten-Free, Paleo Lemon Zest Cookies
---
Description
Cookies you don't have to feel guilty about. Serve them with or without frosting. Enjoy!
---
1 cup

Honeyville blanched almond flour

1 cup

Hazelnut flour

¼ cup

Pecan Meal*

4 tablespoons

grass-fed Kerry Gold Pure Irish butter or Purity Farms Ghee, at room temp

1/3 cup

honey, melted (organic clover is best)

1/4 teaspoon

baking soda

4 teaspoons

lemon zest
Coconut Oil for greasing your pan
UTENSILS you will need: one mixing bowl, one cookie sheet, cooling rack, zester, a cookie spatula, a mixing spoon as well as measuring spoons and cups.
OPTIONAL: Cookie cutters
---
Instructions
Preheat oven to 350F degrees.
Add the almond, hazelnut and pecan ingredients to a bowl.
Stir and mix in the baking soda to distribute as evenly as possible.
Add in the butter/ghee and stir well.
Add in the honey and stir well.
Sprinkle in the fresh lemon zest and stir in.
You can form ¼ inch cookies (or smaller but not larger) in any shape you desire by hand at this point or spread out evenly by hand on wax paper and then place in refrigerator for 20-30 minutes to chill. Then use cookie cutters to create the shapes you desire.
Place on greased cookie tray, 1 inch apart.
Bake thin ones under ¼ inch for 6 minutes, and the ¼ inch cookies for 10-12 minutes until golden on the edges.
Remove from oven and let cool on cooling rack for 10 minutes.
Gently flip over with a cookie spatula to avoid breaking.
Flip over and cook another 6-10 minutes to allow the top to turn a golden color.
Remove and allow to cool.
Place cookies in refrigerator to chill (optional), but they taste delicious cold.
Enjoy!
OPTIONAL: Frost with my popular Lemon frosting which is Paleo, Dairy Free, Gluten-Free, Nut-Free, Sugar-Free & Keto Approved!
---
Notes
*Pecan Flour will also work yet will yield less crunchy textured cookies
If you have any questions or suggestions just email me at Tina (at) Paleomazing.com.