Vanilla is a popular ingredient in baking recipes and I especially love it in my paleo recipes. I use it a lot when making various paleo cookies, cupcakes, etc. I went to French Polynesia and on one remote island I was fascinated by all their vanilla farms. I was able to see their creation process from start to finish of the world renowned Tahitian vanilla. A beautiful woman showed me all of the many products they make from their vanilla beans. It was quite a sight to see where everyday products I use are actually created from the get-go; the actual creation as opposed to just the manufacturing.
You can make this staple and very popular ingredient at home, too—and, boy, is it worth it! This recipe is ideal to make a large batch and then give away as gifts. My daughter and I did this for holiday gifts two years ago. Pour it into small bottles with personalized labels and there you have it, homemade vanilla extract for your neighbors and friends.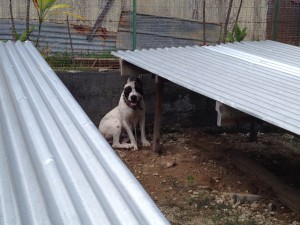 Speaking of gifts, be sure to visit my paleo eBook page for other holiday gift ideas. You or a friend might enjoy using the below recipe with any number of recipes mentioned in my Decadent Chocolate & Cacao Recipes and Delights eBook for example. I hope you have as much fun with this recipe as I did!
Print
---
Description
Believe it or not, you can make this popular ingredient at home, too—and, boy, is it worth it! Simple, rewarding and perfect for all paleo baking recipes.
---
6

Madagascar vanilla beans

6

Mexican vanilla beans

1

(1.75-liter) bottle of vodka
---
Instructions
Split and scrape vanilla beans.
Place scraped beans and seeds in vodka bottle.
Screw cap on tightly, and shake bottle vigorously.
Place bottle in a cool, dark place.
Shake bottle vigorously once a week for at least 3 months.
Store for up to 1 year (the vanilla will darken as it ages).
Enjoy!
---
Notes
This makes a wonderful gift, too! Using a funnel, pour the vanilla extract, straining if desired, into decorative glass jars to give to someone special.
If you have any questions or suggestions just email me at Tina (at) Paleomazing.com.