With Thanksgiving right around the corner, I get many questions about a paleo stuffing recipe. I'm happy to say that I have just the thing for you – Paleo Almond Flour Duck Stuffing, free to use with any bird of your choice.
One of the almond flours I really enjoy using is the Honeyville Farms Blanched Almond Flour. I recommend this almond flour because I have tried many others, even doing tests with different brands and Honeyville really has allowed me to produce the results I am going for. That is very important. It really does make the difference in many of my paleo recipes.
Earlier this year, Honeyville and I partnered up to share some of my recipes using their almond flour and one was my flavorful and traditional tasting stuffing. Perfect for this of the year or really any time.
You can enjoy this press release below that discusses a little about Honeyville and my involvement in order to help them through my recipes.
Enjoy this very special holiday season with your family and browse and enjoy some other festive Thanksgiving recipes like my Paleo Sweet Potatoes and my Cranberry Butter recipe.
Wishing you a happy, healthy Thanksgiving.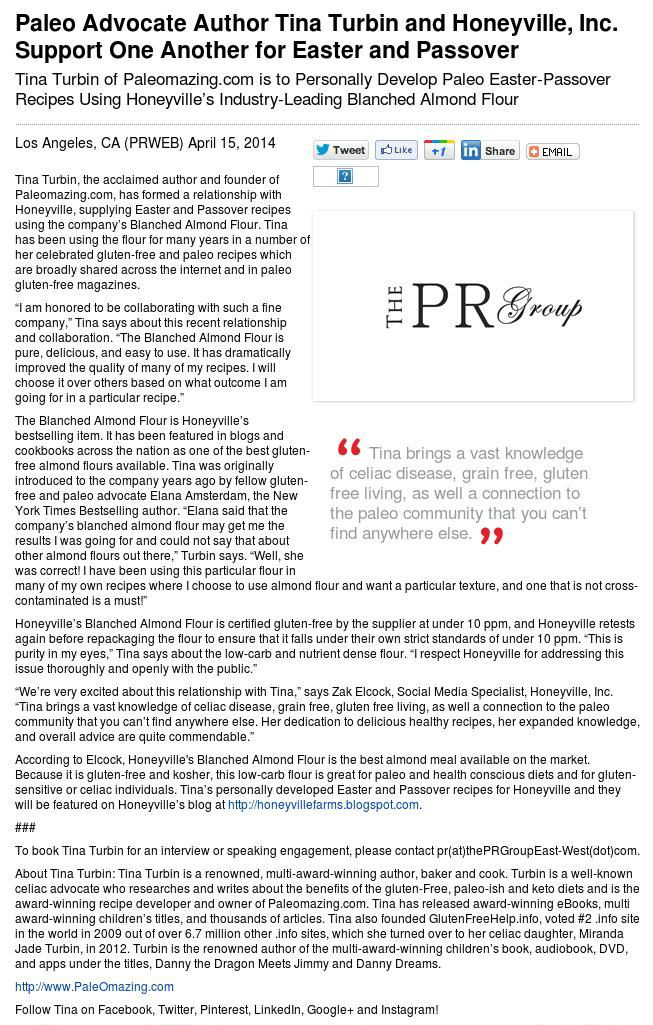 If you have any questions or suggestions just email me at Tina (at) Paleomazing.com.