Some exciting news for this paleo family! Remember when I told you in January that my son, Cassidy Turbin, was up for Grammy nominations? Well guess what? He won two Grammy awards for Beck's album "Morning Phase"! What a delight this has been as a mom, as you can only imagine.
In 2009, Cassidy was introduced to Beck. The two formed a tight professional relationship, and Cassidy assumed various roles in each of Beck's projects: audio-engineering, programming for video game music, preparing sheet music for recording sessions and even setting up Beck's personal studios. Cassidy considers his work during this period to be of vast influence on him professionally and personally. He says he is honored to have had the opportunity to help produce "Morning Phase" along with the rest of Beck's team.
Read more about my son's experience below:
Do you have a terrific experience with your child(ren) that you'd care to share? Please send me a message here!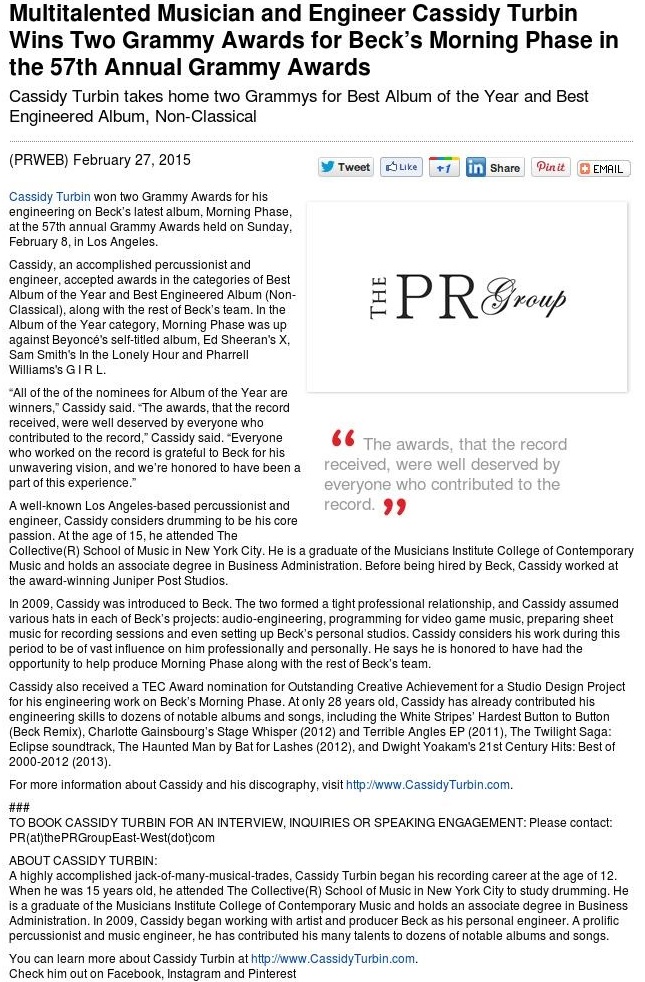 If you have any questions or suggestions just email me at Tina (at) Paleomazing.com.