Calling all travelers! I know how hard it can be to eat right and stick to a specific diet, such as gluten-free and paleo, while you are traveling. It is easy to give it all up while you're taking on your new adventures, but I like a good challenge! I've found that eating healthy while away from home actually isn't that hard, but it does take some planning. Below is a letter I received from a gal who is not in the USA, but was heading off for a long hiking trip and was in need for some food tips that would fit with her active lifestyle. I hope this can help any of you out there with similar needs, since I receive many emails with these questions. I included her email to me and my reply with paleo foods for a long hiking trip.
Hi Tina,
I am going on a 5-day hiking/camping tour in Kakadu in a couple of months. The tour company caters all meals but they only offer toast and cereals for breakfast. Do you have any ideas or advice on what I could maybe take packed in my own backpack? Maybe they'll let me use a cooktop but there'll be no cooking facilities available in the morning. So far I'm thinking of taking tins of tuna to put with salad for lunch (they provide salad bits and pieces for sandwiches). And probably a few avocados for fat as they last well if I get some unripe ones. For snacks I was going to take jerky and macadamias, and the tour company provides fruit as well. Dinner should be fine with what they're providing, mostly veggies and meat of some sort. For breakfast, I don't like the idea of protein bars that you get at shops as they're full of crap! But I've seen a couple of recipes for baked ones with egg and protein powder and nuts though I'm not sure they'd last without refrigeration safely.
 Any ideas you have for a good sized breakfast would be appreciated (walking 10 – 20 kms each day) 🙂 – I generally just avoid grains and sugar (avoiding dried fruits/honey or sweeteners in excess), moderate nuts (macadamias mostly), dairy is ok for me but wouldn't transport well anyway (a block of butter would probably be ok in an airtight container, the weather will be melting temp for sure though). On a side note, I did find these Epic bars, don't know if you've heard of them but they're not available over here 🙁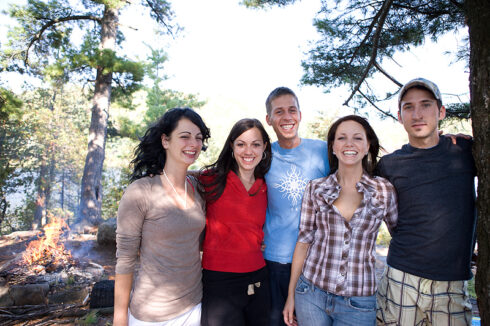 Hi There!
I worked with Epic and Brix, but since you cannot get them there, that is a mute subject. The Epic are popular, yet I do not eat them. Just let me know if you need help on that end. I am not sure if you like to stay lean, as SO many that email me have that concern and use their hikes and trails to lean out. I am assuming you have most attention on keeping the sugars low and the energy and nutrition high. 🙂 I hope so, as lean comes easy with that in mind.
My Suggestions for breakfast:
Make ahead some protein bars with "ground" flax or chia seeds for the oils, fiber and you can use egg whites, grass fed whey or even goat milk powder for the added protein. You can also make your own granola bars, which are far easier to make, but in all honesty they will break. Then you can use any liquid to eat the granola in a bowl OR as a snack. Hard boiled eggs would be great if they can be refrigerated for you during your mornings. This way you will not be eating their lousy oils.
I also suggest making some protein packed breakfast muffins. They will last if you do not use anything needing refrigeration. Be careful of things needing to be cooked, although many recipes are free of eggs anyhow. You can add protein powders etc.
You will want the fiber when hiking, as there is nothing worse than the bowels getting irregular from the change of your home routine diet. Keep this in mind as they never do give you enough water, as noted from my personal experience. You'll want to check into that, and I am also crazy over chia seeds; I take them whenever I travel or hike.
Quest protein bars are the hit here in the states, even though they are not grass fed. They are good mid-day and give you a boost. They make many bars without sucralose and those are the ones I did the review on my site. I know the company well and I believe they are available there.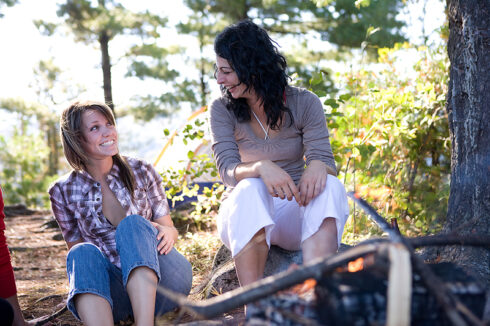 Some good energy bars to make: http://zenbellycatering.com/2012/09/14/on-the-go-bars/ – http://grokgrub.com/2013/10/02/raw-paleo-superfood-bars The problem with bars would be that a bar needs to stick, so many people use dates and such to get that to happen. That is why I say granola, as it is basically a bar without the STICK and the hassle. Dehydrated bars would be a good option as you do not need sugars, so if you have a dehydrator then you can make just about anything!
Butter is not a good item to take with you due to heat and rancidity. Instead, a small jar of good MCT oil would do you great for energy and sustenance and hopefully not go rancid in the heat.
Additionally, you can buy a seal a meal, which is a great tool to have if you like camping or storing food securely and keeping food fresh for a longer period of time.
The following may help you too:
http://www.grassfedgirl.com/quick-healthy-paleo-hiking-camping-foods/
http://www.crossfitsantarosa.com/food-nutrition-and-diet/backpacking-paleoprimal/
http://www.backcountrypaleo.com/
http://paleobackpacking.blogspot.com/
http://www.backpackinglight.com/cgi-bin/backpackinglight/forums/thread_display.html?forum_thread_id=53889
I hope I am answering your questions and supplying you with some ideas. Your trip sounds extremely exciting! Have fun!  Let me know if you need anything else, please.
Fondly, Tina
If you have any questions or suggestions just email me at Tina (at) Paleomazing.com.