Make this 4th of July different. With a few simple tips on how to "approach" the day, you can have it ALL. I plan on having a blast with my friends and family today and it is easy to make this day a real winner – fun and food and coma free at that! We can all make this day a day that helps us adhere to our health and fitness goals. I'll share my plans and then I will share some really simple tips to make this day a winner for you!
Today I am waking and having my bulletproof coffee, then heading to the mountains for a 3 hour fast-paced walk/hike with some of my more active friends and family members. I'll be packing a few protein and good fat snacks such as beef sticks or some nut butter and celery, with salt (my must have). Once back we will swim and stretch out as we will be near dead. 🙂 I plan on having a mid-day potluck party at which we always request NO gluten at all as I allow no gluten in our kitchen, house and yard. I have a family of celiacs. We always have GOOD gluten-free crackers and bread for those who want some at our parties. What works for my potluck parties is to offer ideas when someone asks what they should bring. I suggest protein-type appetizers, healthy sides, terrific vegetable ideas and salads of all sorts. Some quick ideas for great paleo potluck items that everyone will love: Paleo Hummus with Spicy Kale Chips, Paleo Crustless Quiche, or a big bowl of Paleo Halibut Ceviche. The possibilities are endless. This way the party's tables are loaded with healthy options and few to no "pointless" snacks to make my guests feel terrible. We can all leave for the fireworks and wake the next day with a smile on our faces. When I go to a party I always prepare foods I know I can eat and will enjoy, and have some extra in my purse just in case the options are not optimum for me. I am often the one who is asked to bring my healthy Paleo or gluten free desserts. I am getting so many people interested in eating better and I love that. Good healthy food speaks for itself.
OK, so how can we come out the other side of this particular 4th without regretting what we ate, hating how we feel and being bloated like a cow with ugly bags under our eyes the next day, while still having just as much fun? The tips are simple changes in how you will make choices.
1. Grab only small plates.
Research clearly shows that people who choose a small plate eat less. The difference in food consumption can be as substantial as 50% fewer calories consumed, yet everyone reports the same level of fullness and satisfaction. Try borrowing a plate from the dessert tray or if none available "pretend" your plate is 1/3 the size.
2. Take your time.
People who eat slower and spend time consciously chewing their food eat far less calories. The more you're chatting, the less you're eating. Make an effort to not talk "while" you are chewing. You will be amazed what happens.
3. Choose healthy foods first.
If you are eating slower and using smaller plates, you will find yourself filling up on the veggies, protein appetizers and healthy dips (good fats) first. Salads are terrific starters too. Getting some of the enzymes from vegetables gets your digestion off too a terrific start.
4. Avoid all chips, crackers, bread and rolls.
All the refined carbohydrates are just terrible. Just stay away! They have loads of carbs and create immediate insulin spikes, soon after crashes, and then you're starving for more food. Also, remember carbs are sugar to the body! So, look at chips, crackers, bread and rolls as "fat, fat ass, fat tummy and bloat." That is exactly what the body will do with those unnecessary carbs – turn them to fat. Save that wonderful space in your tummy and the hunger for the really good stuff.
5. Dessert ideas.
The difference between a large slice of a Paleo cake and a smaller slice could be MANY carbs. Sugars are used in many of the Paleo desserts (including honey, dates, dried fruits, tapioca flour etc.) and refined carbohydrates can really spike the blood sugar which the body will store as fat. Of course you don't have to pass on dessert completely, just keep portion size to a minimum. After all, ask yourself, "am I really hungry"?
6. Drinking.
Here is one example for you. One sugary margarita can have 12g in just 4oz. So 48g in a 16oz drink. Is that really worth it? That is up to you. If you drink plenty of water you will find yourself hydrated, feeling sharp and not tired and sluggish as the day or eve goes on. Try a Non-Alcoholic Raspberry Mojito instead!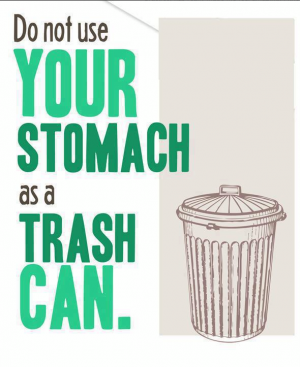 You can still have a really terrific time! It is your choice entirely. This year you can choose to not sacrifice all your hard work from the week to still feel great, lean and strong the day of and day after. Today you can make your own choice to make this a healthy active day, and not fall to what some call temptations. Just look at the loaded table as CHOICES. Choices you can make before you grab any one item. Your health and how you feel is in your hands every moment of each and every day, even this holiday.
Have a blast and happy 4th no matter how you spend it.
Check out my eBooks for more on how to lose weight and increase stamina through the paleo lifestyle, and visit my Giveaway page to see what I'm giving away now.
If you have any questions or suggestions just email me at Tina (at) Paleomazing.com.