Everyone is gearing up for Mother's Day this weekend. This is that one day that all moms, grandmothers and great grandmothers get to share a very special bond. As a result this blog post is slightly sentimental. Heck, I am a woman and have three kids!  Throw in the star of this post, my paleo, no-sugar key lime pie and OMG!
This bond we women share is a common experience related to children that is very special. The love we all have for one or more children we gave birth to is unconditional love. That instant love is for a human being we just met yet we feel we have known this little person forever. Moms, we are only two days away from "our" day. Reward yourself!
This year my youngest child, a girl whose name is Miranda Jade got engaged, and her wedding is now set for May 2015. We are already well into the big plans and she is making her dream and visions come true. Dress ordered, venue set and secured – the list goes on. I can not believe she was that little miracle in my arms just years ago. I was blessed, relieved and completely surprised she was a girl after my two boys. I thought I was going to play dress up for many years to come on her adorable little body. Well, she taught me otherwise. She became independent, had her own taste and styles and became her own person.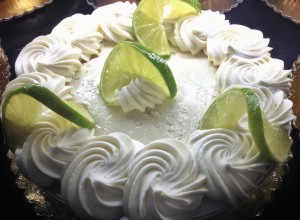 As a mom of three very different children, I can say the greatest gift of being a mom was being honored with the responsibility of raising them without breaking them. The knowledge I learned from these three precious human beings has broadened my world. They taught me they have each always been their own person, and they each had their own goals and destinies in mind.
Being a mom is instinctual for most woman I meet.There was no manual given to us in school on how to do this role right. My manual will not fit your household, yours may not fit mine. We each work out our own. Each day was and is a learning experience for us and we hopefully get better as the days and years go on.
Today my daughter and I work together quite often. In fact she took over my gluten-free website years ago after she was diagnosed with Celiac Disease. She  wanted to help others as well as work on her own recipes and baked goods, all gluten free.
I continue to work on many recipes of my own and with her. We are quite a team. She prefers to decorate and I love to develop brand new recipes, coming up with very low-glycemic recipes, healthy ones, without losing flavor.
Miranda Jade and I worked on this No Sugar Key Lime Pie Recipe together. Once I finalized the recipe I snatched her up to help me decorate the topping so I could get the photos up in time for Mother's Day weekend for you all.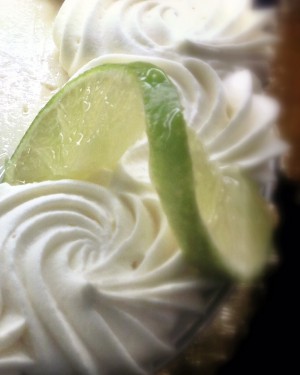 Oh, I use any number of my crust recipes for this recipe. Sometimes I even use my Raw Chocolate Crust Recipe and simply omit the cacoa or chocolate. Serve this with my Paleo Chuck Roast with Paleo High Fiber Bread for dinner. Yum!
Happy Mother's Day and don't forget to celebrate YOU!
Print
---
---
8 ounces

cream cheese, room temperature

¼ teaspoon

finely minced lime zest

1

pack (2 teaspoons) unflavored gelatin

2 cups

heavy whipping cream

1 tablespoon

erythritol, powdered in coffee grinder

½ cup

key lime juice

1/8 teaspoon

stevia powder
Crust of choice
---
Instructions
Beat your cream cheese.
Add erythritol and mix with a hand mixer.
Add stevia and combine.
Refrigerate for 20 minutes.
Heat lime juice on stove top. Bring to a low boil.
Remove from stove and whisk in gelatin.
Let sit and cool for 10 minutes.
Add lime juice mixture to cold cream cheese.
Stir well with a spatula to allow to thicken. Place mixture in the fridge.
In another bowl, beat the heavy whipping cream with a hand mixer.
Fold half of the "whipped cream" into the cream cheese lime mixture until evenly distributed. Reserve the other half of the "whipped cream" for topping/piping.
Pour your filling into your crust and refridgerate for 3 hours.
Remove from fridge and top with your homemade "whipped cream" using a star tip and a pastry bag.
Enjoy!
---
If you have any questions or suggestions just email me at Tina (at) Paleomazing.com.