Wow! What a welcoming surprise. Sweet Spreads arrived at my door. I was going to open the box and set these adorable jars to the side. But, I had to try just one even though I was late for my appointment across town (I am notorious for being late to appointments). I opened, stirred and tasted the Cinnamon Roll. OMG! I immediately opened my computer (to heck with my appointment), and emailed the owner that I was bowled over by the flavor and texture already.
I love anything cinnamon and this was delicious! The main ingredients in each of the 6 flavors are healthy, organic unsweetened coconut shreds, extra virgin coconut oil and ground pecans. The other ingredients are listed proudly on their site sharing how they obtain various flavors. I was quite impressed that this was not the typical "almond or peanut butter" being attempted like many others. This is unique and the consistency and flavors are as well!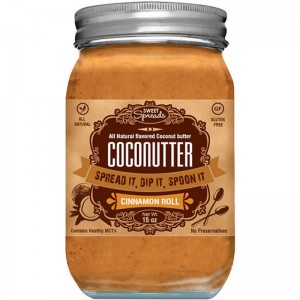 I was also very pleased to see the list of ingredients in this newer company being displayed, easy to locate, easy to read and no hidden important information at all.
I am celiac and I have had a huge desire for the original (unhealthy) Cinnabon® and even a piled high wheat-loaded croissant with tons of butter and cinnamon on it. As you can see I am a cinnamon nut-case. I can never have these again but I am forever playing with cinnamon in my recipes and, well, cinnamon is my huge palate pleaser. This jar of Cinnamon Roll hit THE SPOT precisely.
I also want to add that, as a celiac, I am so grateful that Sweet Spreads has gone the extra step to becoming "certified" gluten-free, guaranteeing the quality, purity and safety of their products for gluten-sensitive individuals and celiacs.
Over the course of two days I indulged in all 6 of their incredible flavors and shared them with many others in my kitchen while we came up with our wild ideas for what we could do with them besides eat them from a spoon as they are good for that alone.
Those who liked a milder flavor loved and preferred the Vanilla Cupcake and White Chocolate, those with the stronger appeal were hooked on the two chocolate versions and then those with the spicy desires (like me) went nuts over the Cinnamon Roll, Maple Pancake and Chocolate Mint. We then tried these flavors with various fruits as opposed to just a delicious spoonful and an "OMG #2 moment" hit us all. The flavors taste totally different with whatever base you choose to accompany them. So, in essence, you get many flavors out of any 1 jar and there are unlimited possibilities!  Perfect for paleo snacks!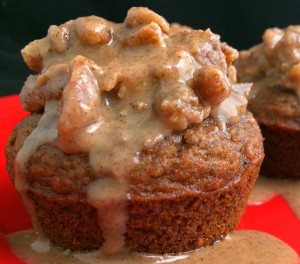 Everything is completely all natural in these products. NO ARTIFICIAL ANYTHING! The prices are incredible! Here are the available flavors to date:
Chocolate Brownie
Vanilla Cupcake
Cinnamon Roll
White Chocolate
Maple Pancake
Dark Chocolate Mint
Sweet Mama Mel (or Melissa) started her all natural coconut butter business from scratch with her fiancé, Alex. Sweet Spreads was recently endorsed by Stacy Kiebler as her go-to snack for a healthy pregnancy! If you are familiar with Stacy, she is very health-conscious and is particular about what she puts in her own body.
Mel the owner says, "The consistencies are different. I can tell you the Vanilla and Maple are thicker because of the extracts added for flavor. When I was experimenting with these butters, I wasn't going for consistency as much as I was going for taste. Once a flavor reached the perfect taste for me, I tried playing with ingredients to get consistency the same, but the flavors would change…so I left it as is. We honestly didn't even think we were going to launch with all 6 flavors…but they were all loved so much that I just had to."
I agree! I'd eat these Sweet Spreads any time of day no matter the occasion. I am truly looking forward to creating more recipes with these delicious treats.
Get your own delicious jar (or jars!) of Sweet Spreads at SweetSpreads.com.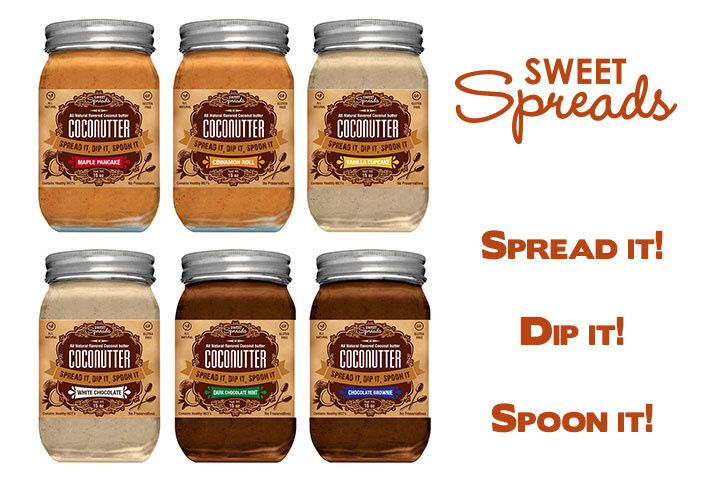 If you have any questions or suggestions just email me at Tina (at) Paleomazing.com.