Most of you know I had been traveling for work for almost two months in Northern Europe and the entire Baltic Sea area! Wow, interesting adventure. I've been learning an awful lot about healthy options for both gluten-free and paleo food. The culture, fitness and how it all interrelates to our overall wellbeing, including those hormones!!!! I've been on boats, trains and planes and walking my legs off, true European style.
While in Stockholm, Sweden I NEEDED to work my hands and just create a good protein and raw dish. I NEEDED a break from some "odd" food. I was craving something I'd usually make at home in the USA. So, I did just that… a wrap!
Above image is before I rolled it up and gobbled it up and below is the progress and the grand finale.
I started with a homemade raw tomato basil-cilantro wrap (many other raw wrap recipes on my site!!) and added two spreads. One was a "Jalapeno Cheeze spread" and the other was a basil spread. I slathered my wrap with these two spreads, topped it with some fresh spinach and chopped cilantro. I'm nuts about cilantro! I sliced red onions…. and then "drum roll"… the protein: my grilled chicken breast sliced with some chili paste, a variety of odds and end spices hanging out in the cupboard and plenty of coconut oil as it really helped retain the moistness. NOTE: you can use any favorite chicken recipe in your wrap as well as your favorite cheese spread.  My recipes for these will be available at a later date.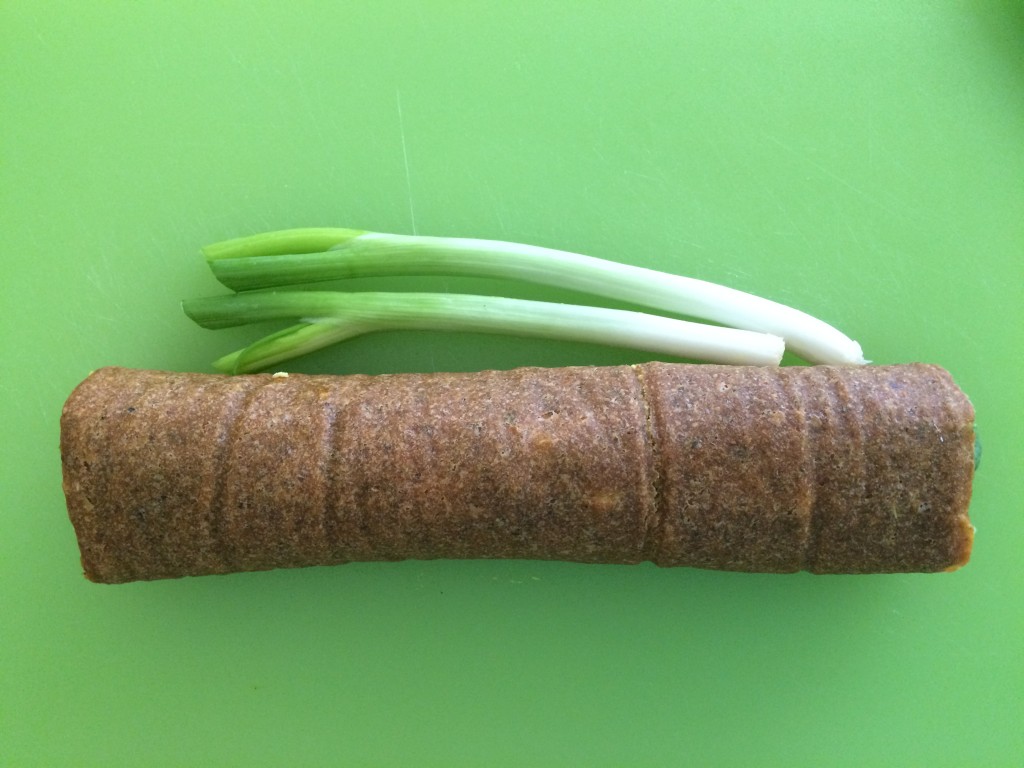 If you're a Raw Foodie, just omit the chicken. I eat plenty of raw food, protein, fats and carbs as I am pretty active but love to stay more towards fat burning body chemistry. Email me if you have questions about this topic. Fat burning is just right for me and my goals and I feel healthiest this way, plus my labs show it's working beautifully.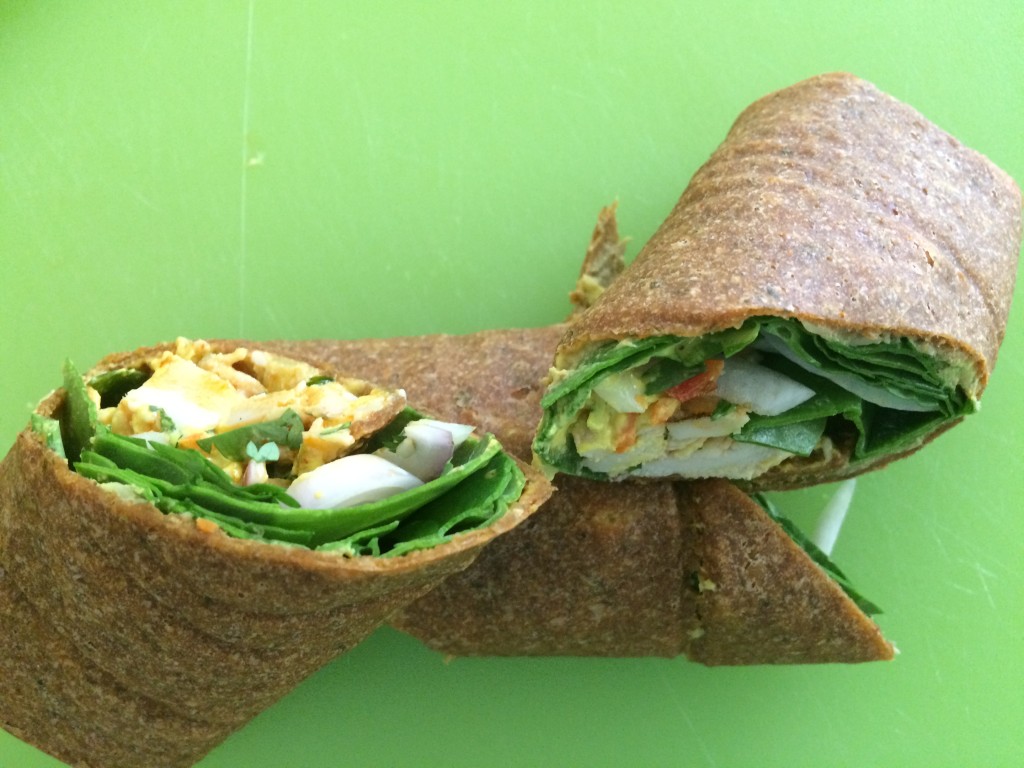 Have a lovely day and I'll keep posting my foodie adventures and breaks, like this one!!! So many to share! I'm mucho backlogged.
Also, take a visit to my ebook page for great resources for leaning out, eating well and enjoying the paleo diet. Enjoy!
Print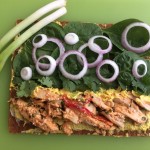 ---
Description
I started with a homemade tomato cilantro wrap (many other raw wrap recipes on my site!!) and added two spreads. One was a "Cheeze spread" made with soaked cashews and the other was a basil spread. The rest is History!
---
1 cup

chia seeds

2 cups

sundried tomatoes

2 teaspoons

sea salt

1 teaspoon

basil

¼ cup

fresh cilantro, chopped

½ teaspoon

cumin, ground

1 teaspoon

garlic powder

½ teaspoon

chipotle powder

1 cup

filtered water
---
Instructions
Reserve 1 cup of sundried tomatoes and cilantro.
Blend everything else in a high-powered blender until smooth.
This mixture will be thick so you may have to use a spatula to scrape the sides of the blender and re-blend if necessary.
Put this blended mixture into a small-medium size mixing bowl and mix in the remaining sundried tomatoes and cilantro until fully incorporated.
Using two more mixing bowls of the same size, line them by placing 2 Teflex dehydrator sheets inside the bowls. Spread the Chia mixture over the sheets using a rubber spatula.
Spread the contents up on the edges of the bowl to create a bowl shape with the mixture.
Set your dehydrator at 105F degrees.
Dehydrate the mix for 11-20 hours and check for dryness.
When dry, remove tostadas from bowls and very gently peel off the Teflex sheets.
Check underside of the shell. Flip to dry further if needed for 2 hrs. max.
Enjoy!
---
If you have any questions or suggestions just email me at Tina (at) Paleomazing.com.