Sustaining a paleo lifestyle can be tough without easy access to ingredients that turn ordinary food into extraordinary paleo meals. Luckily, all it takes is a few fun ingredients to shake things up in the kitchen so you can maintain a healthy yet tasty diet regimen. With the help of the following 10 paleo items, you'll never be left hungry and tempted to grab a slice of bread, and you'll easily be able to create paleo healthy snacks for on the go:
Tahini: Made of ground sesame seeds, tahini will keep you fueled and stave off hunger—use it just like you would homemade paleo almond butter. Buy it at a local health food store or make your own by blending 1 part olive oil with 2 parts sesame seeds until the concoction is nice and creamy.
Paleo Hummus: Filled with healthy fats and indulgent flavors, hummus is the perfect option for making wraps, as a veggie dip, or even for putting in casseroles. Hummus works well as a hearty salad dressing too.
Lemonade: Lemons are packed with antioxidants. A glass of fresh lemonade will invigorate your senses and increase energy levels just as effectively as a cup of bulletproof coffee that has any number of heathy fats added. Cut the sugar and substitute with honey for a healthier drink, and try adding a handful of mint leaves to your lemonade for some pizazz.
Salsa: The tomatoes in salsa provide a punch of vitamin C with every bite. Salsa happens to complement a range of dishes from tacos and salads to burgers and soups. Salsa also tends to be full of herbs that help combat inflammation.
Celery: This crunchy vegetable helps keep teeth clean between brushes and works well as a vessel for dips and sauces. Just fill the center with nut butter and raisins, dried figs, or paleo dairy-free pesto for a satisfying snack.
Eggs: Eggs are delicious whether hard-boiled, scrambled, fried, or poached—which makes them easy to incorporate into a variety of dishes.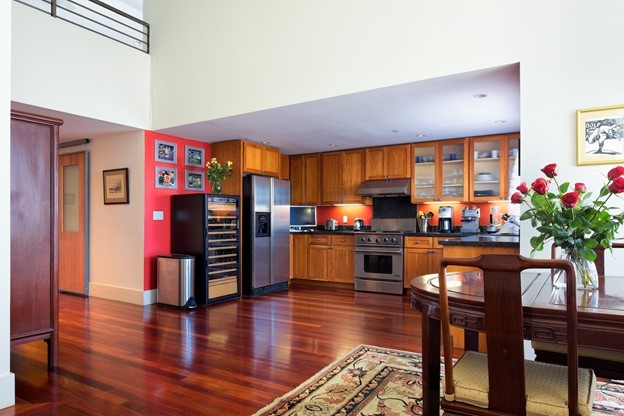 Vinaigrette: Keeping a batch of homemade vinaigrette in the fridge makes getting plenty of greens in your diet not only easy, but as enjoyable as any other meal too. Try making berry vinaigrette by blending a little oil, a handful of frozen berries, the juice of one lemon, and a couple of dates together.
Romaine: This crisp leafy green makes a great replacement for bread, as it can hold up to condiments and fillings without falling apart. Romaine leaves can be filled with hummus and salsa to be eaten like tacos, or packed with lunch meats and condiments to create a massive club sandwich.
Guacamole: Avocados soften the skin and provide an abundance of antioxidants to take advantage of. Mixing an avocado with a tomato, a little garlic, a little lemon juice, and some fresh herbs is all it takes to make a budget-friendly batch of guacamole.
Goji Berries: Whether as a topping for salad, an ingredient for smoothies, or just to snack on between meals, you can't go wrong with vitamin A packed goji berries. Eat them dried like candy or chill a handful of them in a bowl of water so soft berries are ready to go in sauces, dressings and marinades.
Keeping these paleo items handy should make it easy to plan snacks and meals throughout the week without having to resort to visiting your local fast food joint or eating a carb-laden meal.
By Tim Smith
Tim Smith is a former contractor who writes about home improvement and energy-efficiency topics for www.Modernize.com. Tim loves spending time with his family and loves DIY projects.
I hope this article was helpful and gave you some new ideas to incorporate into your paleo lifestyle! For more tips similar to the above, be sure to visit my eBooks page for helpful information on eating, getting lean and the Paleo diet.
If you have any questions or suggestions just email me at Tina (at) Paleomazing.com.